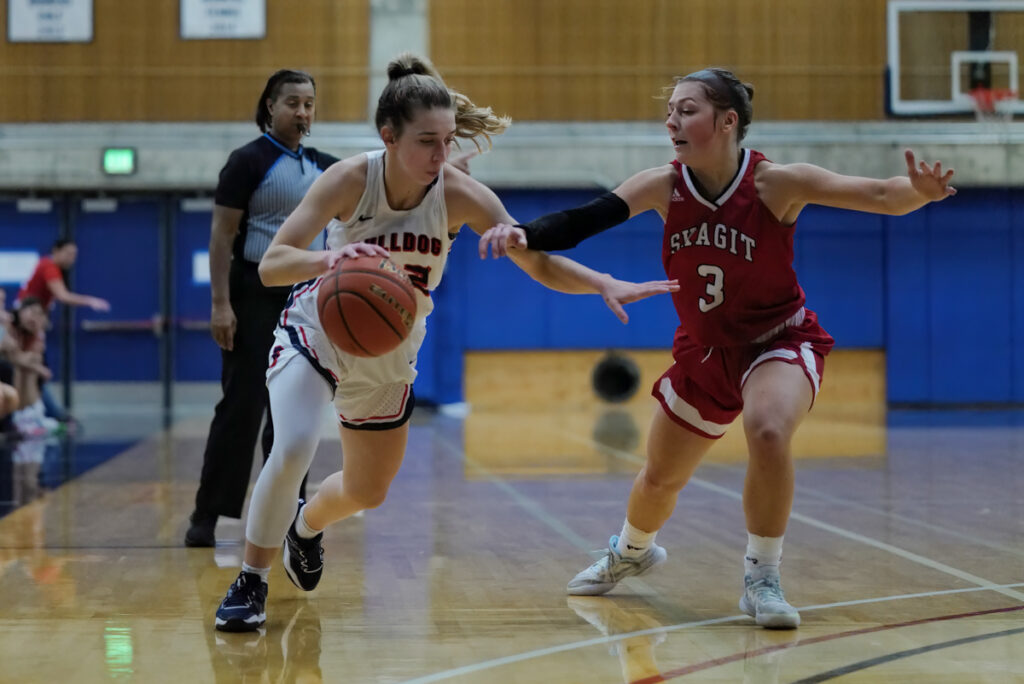 Bellevue College women's basketball fell short in an 85-46 loss to Lane at the NWAC Sweet Sixteen Championship in Pasco. The number one seed from the South Region and top-ranked team in the NWAC, Lane proved to be too physical and too quick for the Bulldogs.
Bellevue was on the verge of shocking the NWAC nation after the first quarter, leading 14-13. Lane suffered from cold shooting from three-point range (0%) and from the free throw line (35%) enabling BC to hold the lead.
The second quarter was a different story as Lane went on a 22-3 run over the last four minutes of first half play to take control. Turnovers killed the Bulldogs as the tenacious defense and rebounding of Lane flipped the momentum in a matter of minutes. By the time halftime arrived, Lane held a 44-25 lead.
In the third quarter Bellevue fell victim to Lane's Bella Hamel who single-handedly increased the lead with five-for-five shooting from the field, which included three from three-point range. After outscoring BC 31-11 in the second quarter, the Titans outscored Bellevue 26-9 in the third.
Helena Van Ess led Bellevue with 11 points and four assists and three steals; all team-highs. Bellevue finished the 2022-23 campaign with an 8-6 record in North Region play and 16-11 record overall.
Last Updated March 9, 2023