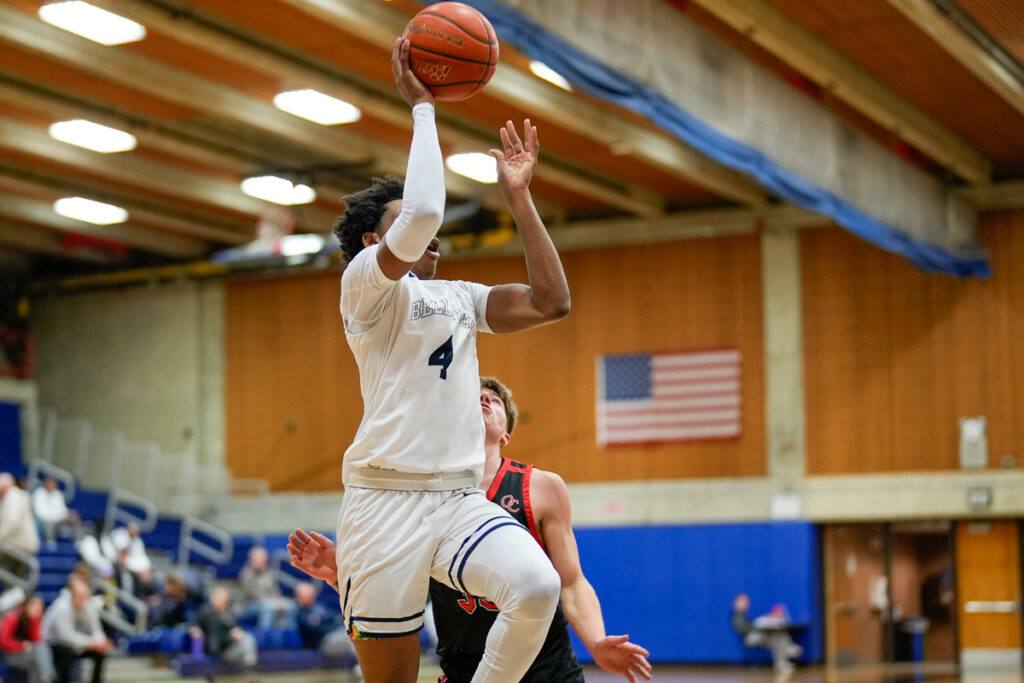 The Bellevue College men's basketball team continued their exciting run, defeating Tacoma 94-79 at the NWAC Men's Basketball Championship, presented by Sun Pacific Energy, on Saturday at Columbia Basin College.
A night after knocking off undefeated North Idaho, the #4-seed Bulldogs (20-9, 9-5 North) continued their storybook run with an offensive show. The Bulldogs became the first team to put up 90 points in the tournament, led by three 20-point scorers.
Prophet Johnson had the hot hand on the night, dropping 30 points. Johnson knocked down three three-pointers and made 7-of-8 free throws. He also pulled down nine rebounds in 38 minutes played. Bishop Tosi had a strong double-double of 21 points and 10 rebounds while Owen Moriarty had 21 points, seven boards, four assists and three steals.
After a first half where the Titans (12-14, 9-5 West) led for most of the way, the Bulldogs took the lead at the end and went to the locker room with a five-point lead. The offense was nearly unstoppable in the second half, putting up 54 points on 18-for-35 shooting.
The Titans found plenty of ways to score themselves as Parker Androy had a great game off the bench with 25 points. Jaylon Ellis added 20 points while Roman Lewis had 10 points and seven rebounds.
The Bulldogs make it a 4-seed matchup in the Final Four as they take on host Columbia Basin next Saturday at 7 p.m.
Last Updated March 13, 2023