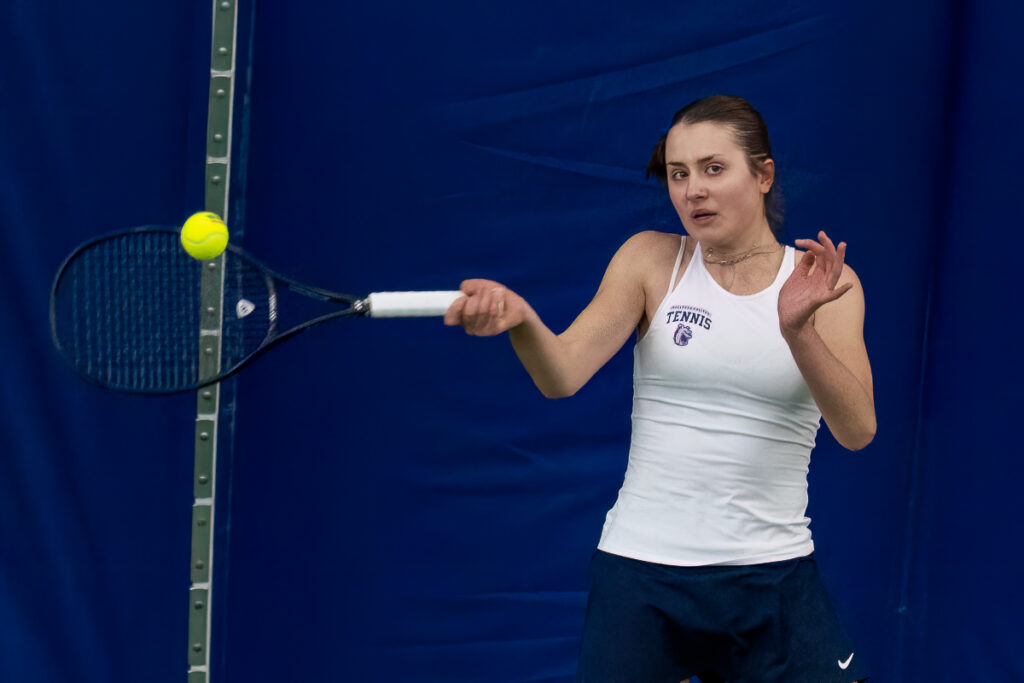 Bellevue College women's tennis won their NWAC league match over visiting Spokane Friday 7-2 before losing an exhibition to Lewis and Clark College 9-0.
No details in the win over Spokane were available. In the Sunday loss to Lewis and Clark, the 'dogs battled against their four-year opponent in several matches, including number one singles, where BC's Santamon Ransibrahmanakul lost 6-1, 3-6, 10-7. Esther Nguyen lost a close battle for number three singles, falling 6-3, 4-6, 10-8. In doubles play, Bean Lowe and Justine Mangkornkeo gave Lewis and Clark's Susanna Anand and Seraphina Vossen a tough match falling 8-5.
Bellevue is 2-0 in NWAC play and 3-1 overall. The Bulldogs' next action is Friday April 7 vs. Treasure Valley at 6:30 p.m. Home matches are played at Harbor Square Athletic Club.
Last Updated March 19, 2023