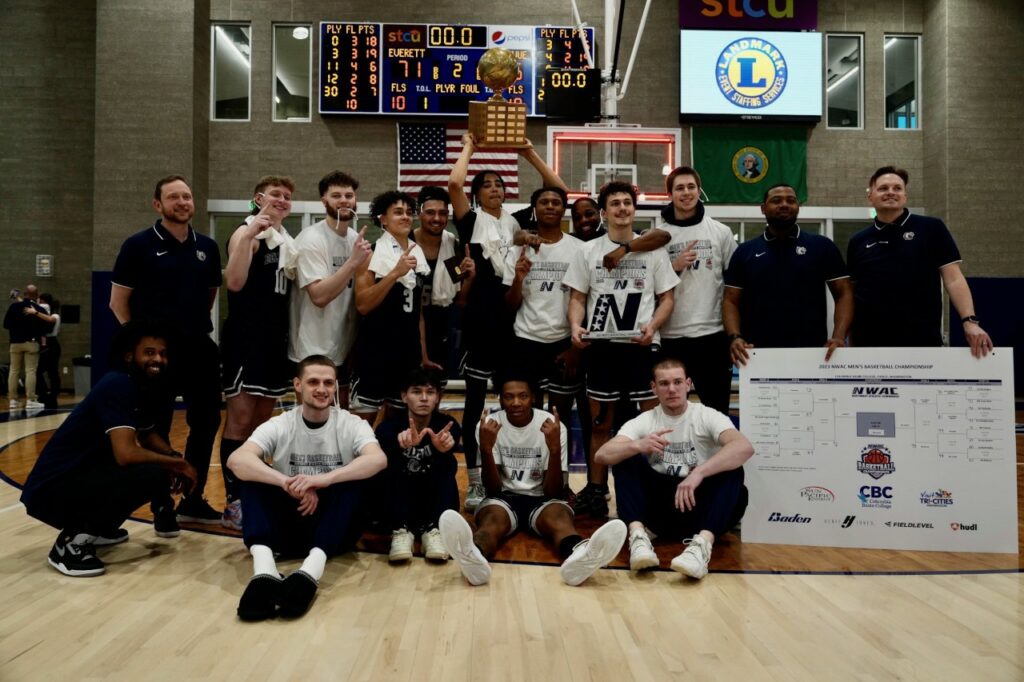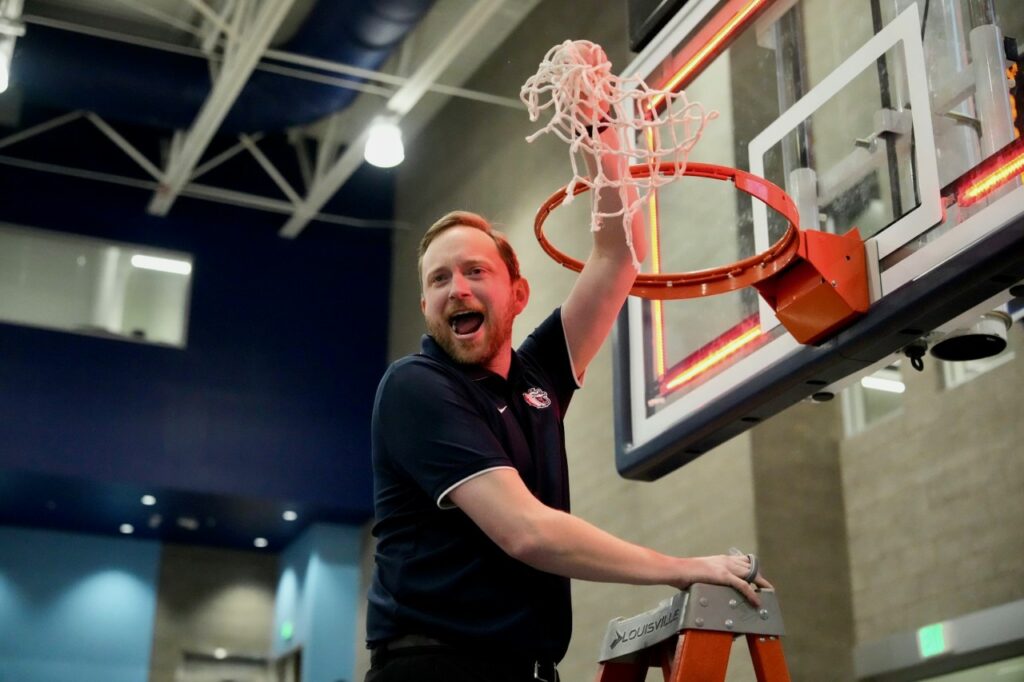 In a North Region battle, the Bellevue Bulldogs came out on top 85-71 over Everett in the finals of the NWAC Men's Basketball Championship, presented by Sun Pacific Energy, on Sunday at Columbia Basin College.
Entering the tournament as the No. 4-seed from the North Region, the Bulldogs (23-9, 9-5 North) put together a remarkable tournament to claim their second-ever NWAC title and first since 1993. The Bulldogs started the tournament might taking down undefeated North Idaho, and used that momentum to defeat Tacoma, Columbia Basin and finally an Everett team that beat them twice during the regular season.
Prophet Johnson was named the Tournament MVP. Johnson had 19 points and 11 rebounds in the championship game and averaged 20.0 points per game, 8.2 rebounds while shooting nearly 50 percent from the field in the Bulldogs' four victories.
The Bulldogs win the title on the heels of finishing as the runners-up at the 2022 tournament against Yakima Valley. The Bulldogs had three players who played in both championship games including First Team All-Tournament selection Bishop Tosi, Most Inspirational award winner Aydan Janssan and sophomore Daniel Thomas.
The Trojans (25-8, 9-5 North) had an incredible tournament especially on the offensive end. On Sunday, they were unfortunately unable to find their shooting stroke until late in the game, shooting 38.2 percent from the floor overall and 8-for-24 from long range in the game. Everett started the game with the first basket to take a 2-0 lead but fell behind big as the Bulldogs went on a 15-0 run over the next five minutes.
Knowing the threat the Trojan offense posted, the Bulldogs did not allow Everett to come any closer than within seven points after the big lead.
Tosi had a big game for the Bulldogs with 19 points, shooting 6-for-9 from the field. Owen Moriarty also had 19 points as he hit three three-pointers and was 6-for-6 from the free throw line. Sayerr Senghore had a double-double of 14 points and 10 rebounds while Janssan finished with eight points and seven boards.
Men's All-Tournament Team
MVP: Prophet Johnson, Bellevue
Most Inspirational: Aydan Janssan, Bellevue
First Team
TJ Doman, Clackamas
Tyriq Luke, Everett
Ta'Veus Randle, Columbia Basin
Leon Sayers, Everett
Bishop Tosi, Bellevue
Second Team
Isaiah Gilliam, Clackamas
Jayden Martinez, Columbia Basin
Owen Moriarty, Bellevue
Sayerr Senghore, Bellevue
Colton Spencer, Everett
Last Updated March 20, 2023