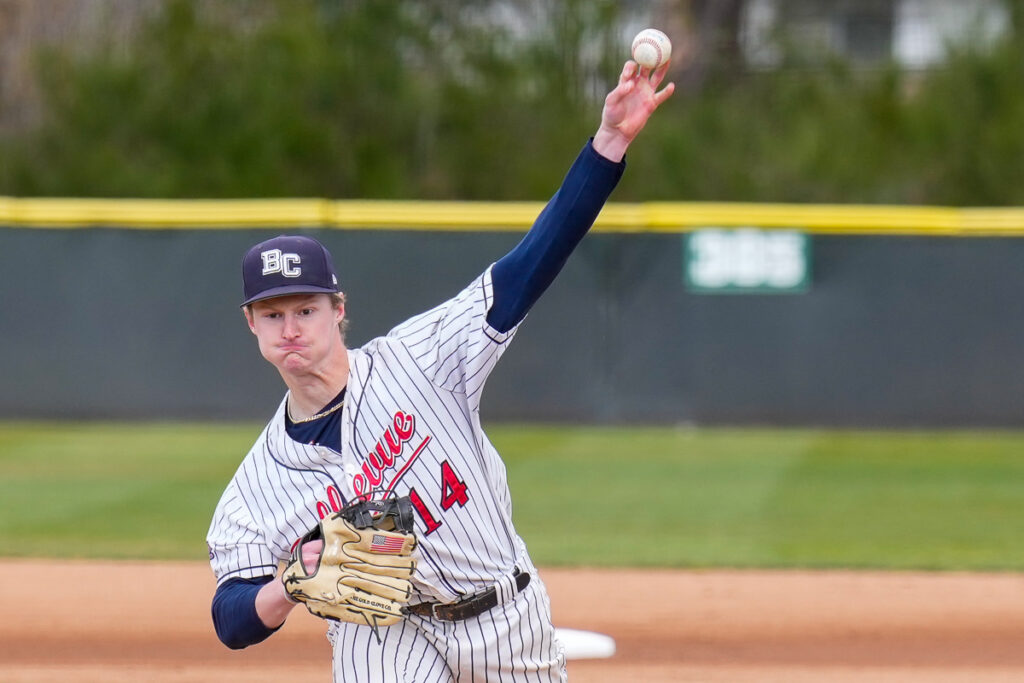 Bellevue College baseball faced their North Region rivals right out of the gate as the Bulldogs swept Everett on the road Saturday 3-0 and 8-7 before being swept at home by Edmonds, 9-8 and 7-4. In a day of contrasts, Saturday was highlighted by stellar pitching while Sunday was bookmarked as a day of pitching woes.
Ryan Lynch continued his dominance in the NWAC on Saturday in the shutout win. He surrendered three hits with six strikeouts through seven innings of work before giving way to Chase Archibald. Neither pitcher issued a walk in the entire game. Ryker Fortier had two hits and scored the first run, which proved to be the game-winner on a leadoff single in the fourth. In game two, Cam Hoiland had a rare inside-the-park home run while Jack Rhea had three hits to lead Bellevue. Rylen Bayne came in for Carter Avery on the mound as the two gave up only three earned runs through eight and two-thirds innings.
Hoiland was dominant on the mound for BC in game one against Edmonds. He left the game with an 8-1 lead after striking out 11 in six innings of work. He had two doubles as well on the offensive side while Abe Affholter had three hits. Edmonds rallied for eight runs over the final three innings, including five in the ninth, to steal the win from Bellevue. In the nightcap, Bellevue fell behind early 3-0, and made things interesting on a Nainoa Nall run driven in by Nate Cain to make it 5-4 Edmonds. The Tritons answered with two more in the eighth with two outs as reliever Jack Erdman fatigued after pitching six strong innings of relief; his longest outing of the year.
Bellevue is 12-12 overall and 6-2 in their last eight games. They travel north to take on Skagit Valley on Saturday April 1 before venturing to Canada to take on Douglas on Sunday. Both doubleheaders are set for a 1 p.m. start.
Last Updated March 26, 2023