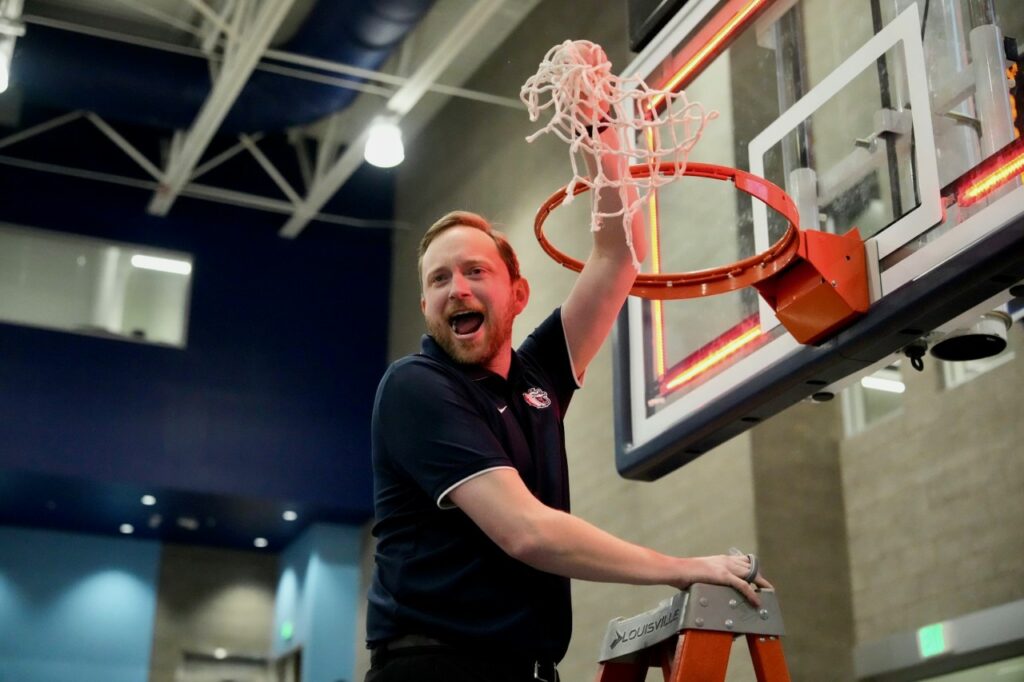 Men's basketball coach Donald Brady was named the NWAC Coach of the Year after leading the Bulldogs to the NWAC Championship. Brady helped the Bulldogs hoist their first men's basketball championship since 1993 a year after finishing as runners-up in 2022. This time, the Bulldogs captured the title as they defeated North Region rival Everett 85-71.
The Bulldogs impressive run began with a 63-60 victory over undefeated North Idaho in the Sweet 16, arguably the biggest upset of the tournament. The win propelled the Bulldogs to wins over Tacoma 94-79, Columbia Basin 75-70 and eventually Everett. Overall, Bellevue went 23-9 on the season and 9-5 in the tough North. The Bulldogs caught fire at the right time, led by their No. 4-ranked offense averaging 86.7 points per game. Led by Brady, Bellevue was also one of the more disciplined teams in the NWAC averaging the second least fouls per game (13.8) and turnovers per game (10.2).
Brady began his college coaching days assisting current Bellevue Director of Athletics Jeremy Eggers before embarking on his first head coaching gig at rival Shoreline. When Eggers transitioned to Director of Athletics, Brady returned back to where he started to bring home the title this winter.
Last Updated March 31, 2023