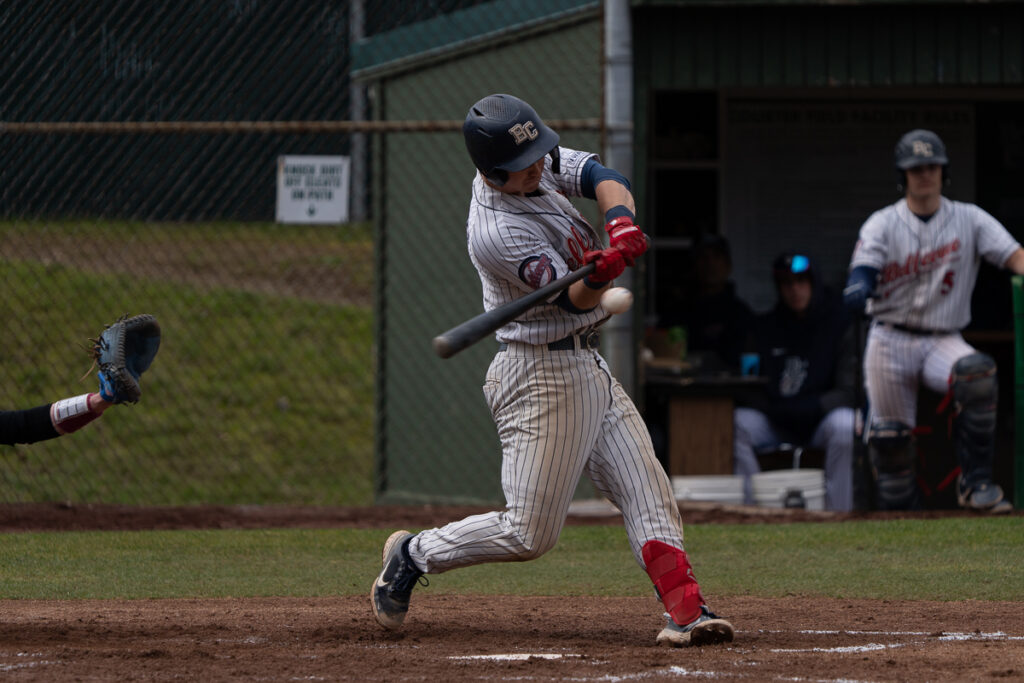 Bellevue College baseball took three of four this weekend over Everett, winning Saturday 6-4 then losing 6-1 at Everett before sweeping the Trojans at home Monday night by scores of 3-1 and 10-5.
In the opening win, the Bulldogs were aided by six Trojan errors as Cam Hoiland tossed seven innings of shutout ball with seven strikeouts and only one walk. The two-way sensation also had two hits and two RBI's.
In game two, a rocky start by Bellevue pitcher Carter Avery allowed Everett to jump up 4-0, as BC could not recover. The 'dogs were no-hit until Parker Cumberland broke up Everett pitcher Elias Holbert's bid for a no-no in the eighth.
Bellevue went back to dominant starting pitching for the winning recipe in the Monday 3-1 win as Jack Erdman, spot starting again for the injured Ryan Lynch, tossed a three-hitter. Rylen Bayne came in for the two-inning save. The middle infield duo of Abe Affholter and Ryker Fortier had two hits apiece.
In the fourth game finale, the Bulldogs survived a rain soaked night and came up big with a five run eighth inning to put the game away. Fortier and Henry Hess led off with singles before doubles by Bayne and Nate Cain broke the game open.
The Bulldogs, the only team in the North Region without needing to make up rainout games, stand at 10-4 in the region; good for second place behind Edmonds at 8-1. BC's game two win last night also put the 'dogs at the 20-win mark at 20-14 for the season.
The two teams will battle this weekend, weather permitting, this Saturday April 22 at 1 p.m. at Edmonds before a second doubleheader at Courter Field on Sunday April 23 at 1 p.m.
Any updates to game schedules will be posted on the website or on the team's Twitter account.
Last Updated April 18, 2023