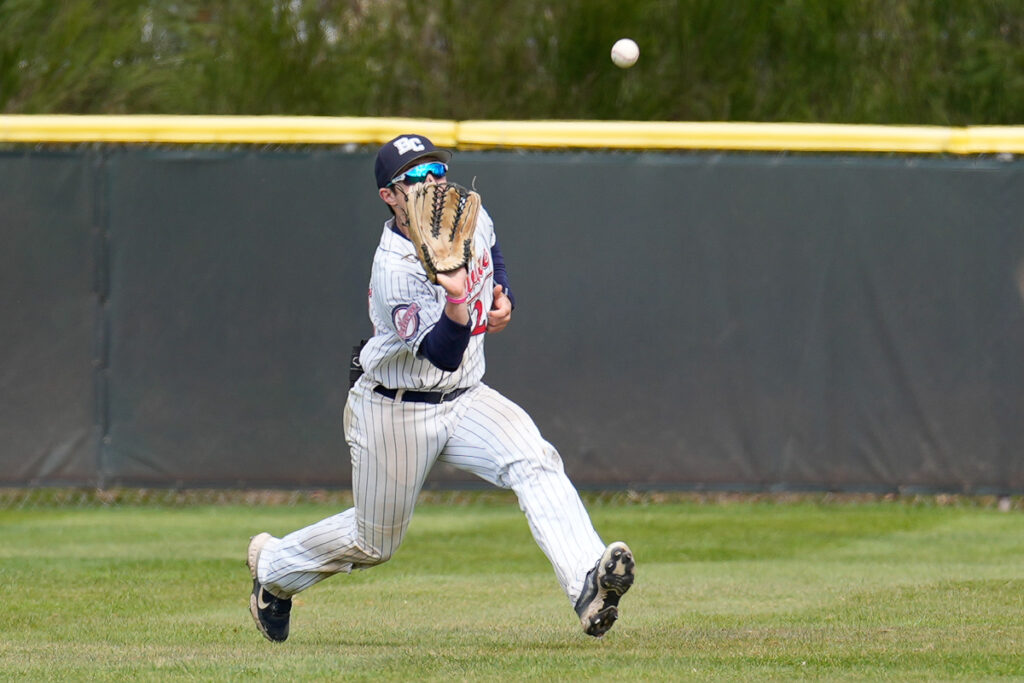 Bellevue College baseball went 2-2 this weekend in a four-game set with Edmonds. The two teams, who are longtime rivals, are both currently ranked in the NWAC TicketSmarter Coaches' Poll. On Saturday Edmonds swept Bellevue by scores of 8-0 and 4-1. The Bulldog offense was shutdown all day but remained in both games. In the opener, BC was down 1-0 until the sixth and remained close until a big five-run inning in the seventh by the Tritons. In game two the Bulldogs had five runners in scoring positions late in the game but could not get the big hit.
Bellevue reversed the trend by sweeping Edmonds on Sunday as the 'dogs won 6-4 and 14-4. Parker Cumberland, Cam Hoiland, and Ryker Fortier all had two hits as BC had 11 in the game. The hit parade swelled even higher in game two as Bellevue blasted 19 hits in the 14-4 win. Bellevue jumped out to an early 8-0 lead and never looked back. Abe Affholter was four-for-five while Nainoa Nall, Hoiland, and Nate Cain each had three hits. Cain's bases loaded double in the eighth cleared the bases and ended the game early due to the 10-run mercy rule.
Bellevue is now 12-6 in league play and 22-16 overall. They host Skagit Valley this Saturday April 29 at 1 p.m.
Last Updated April 24, 2023