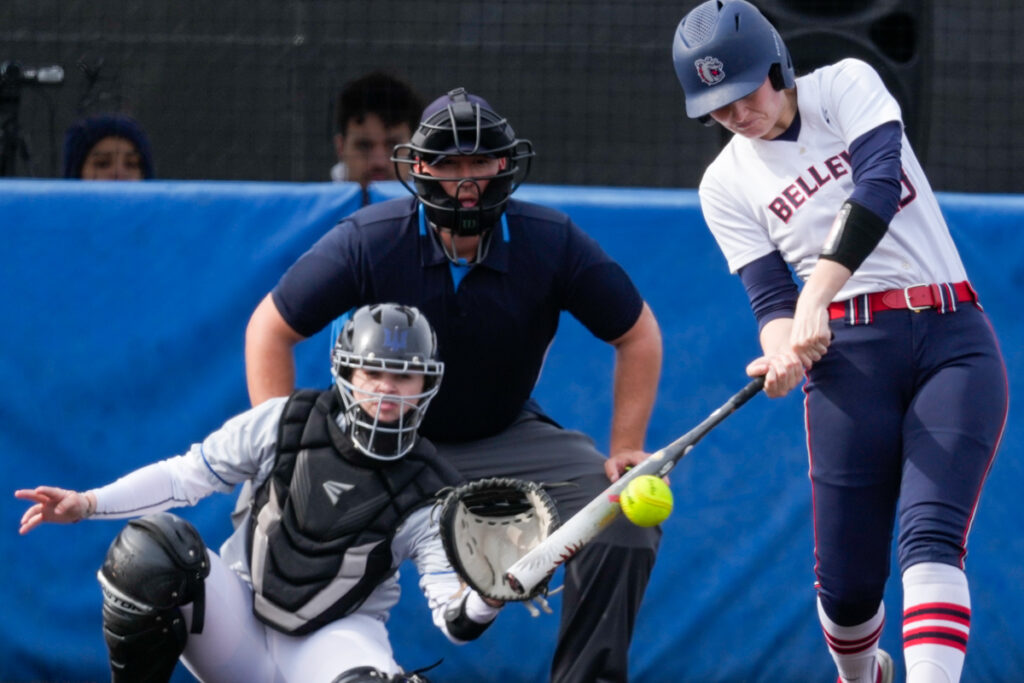 Bellevue College softball had to go extra innings, but still ended up on top, defeating visiting Everett 8-7 in extra innings before 9-1 in the nightcap.
The Bulldogs and Trojans were dead even at 7-7 after regulation, with both teams pounding out 14 hits in a slugfest against both aces for the two teams. BC fell behind quickly 6-1 but rallied for six runs in the middle innings to tie the game. Kaci Imus, Morgan Shults, and Haley Winckler each had three hits.
In game two, Bellevue took advantage of six walks by Trojan pitchers as Katie Fodge held Everett to just four hits in the circle. BC ran away with it with a five-run fourth as Kelci Studioso went three-for-four with a double and two RBI's.
Bellevue is now 16-0 and on a 26 game win streak (29-2 overall). The 'dogs travel up north to take on Douglas Saturday May 6 at noon.
Last Updated May 3, 2023