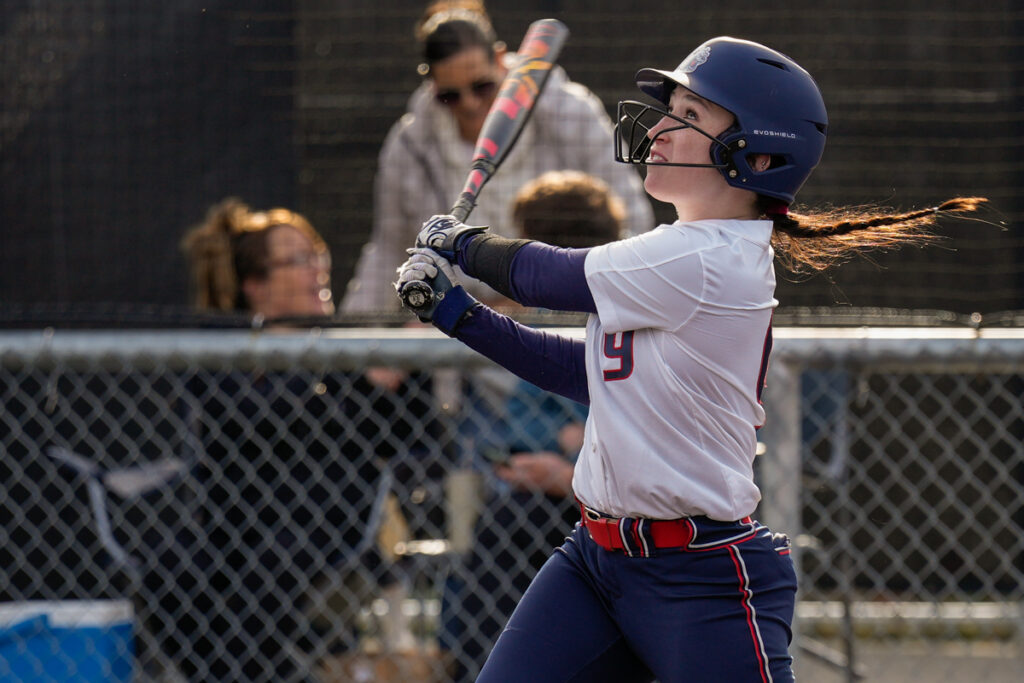 Bellevue College softball took two from host Pierce in a make-up game that was originally scheduled for April 11th. Bellevue won 9-3 and 14-6.
In the opener, BC plated five runs in the middle innings to cruise to victory. Kelci Studioso hit a solo blast to get things going in the top of the third before Kaci Imus followed with a two-run homer. Studioso would then hit her second home run the following inning; a two-run blast which scored Isabella Qunell as well.
In game two, the 'dogs did it again in the third, plating five runs this time as Christina Tadvick wehtn four-for-five while Morgan Sunchild had four RBI's as the Bulldogs pounded out 20 hits in the game.
Bellevue is now riding a 28-game win streak and are 31-2 so far on the season. The squad travels north to Douglas this Saturday May 6 for a noon doubleheader.
Last Updated May 5, 2023