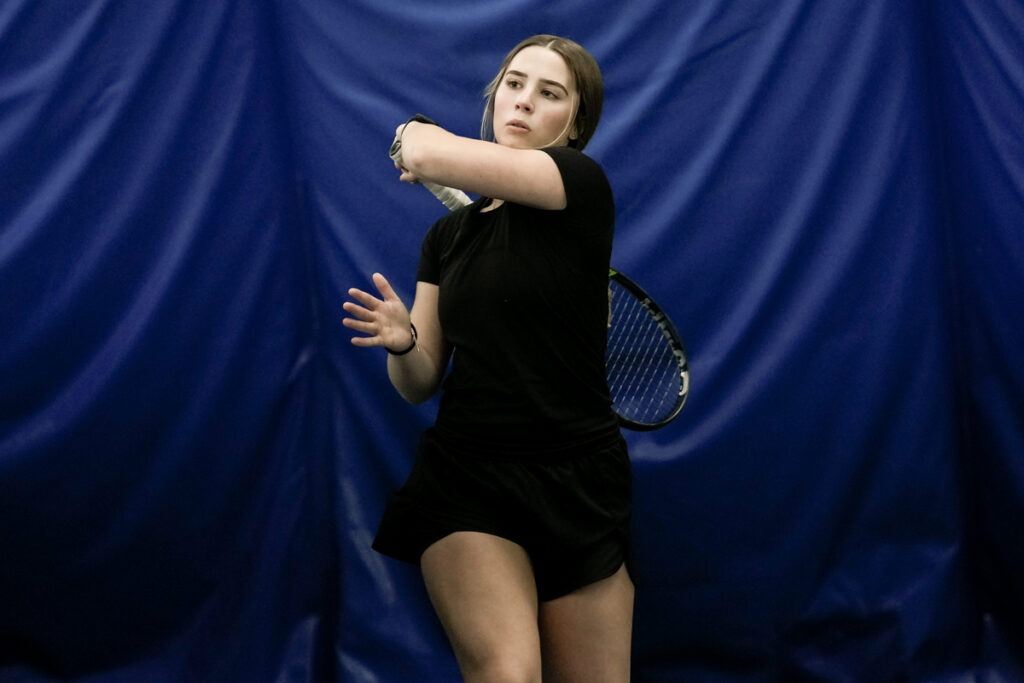 Bellevue College women's tennis lost their first league match of the season to visiting Highline, 5-4. The match came down to the wire with the T-Birds edging BC in doubles play to take the win.
San Ransi defeated Kinsey Lockhart 6-4, 6-2 to win #1 singles. Addy Bakken also won cleanly for BC at #3 singles over Princess Ventura 6-1, 6-1. Tess Wimer also handled her opponent with ease winning #5 singles 6-3, 6-3.
Bakken teamed with Emily Habib to win the sole doubles point for the Bulldogs 8-0 over Denali Terry and Jocelynn Nguyen.
Bellevue still claimed the regular season title with a 5-1 record. The 'dogs head to Wenatchee for the NWAC Championships this weekend May 13-14 at the Wenatchee Racquet and Health Club.
Last Updated May 8, 2023