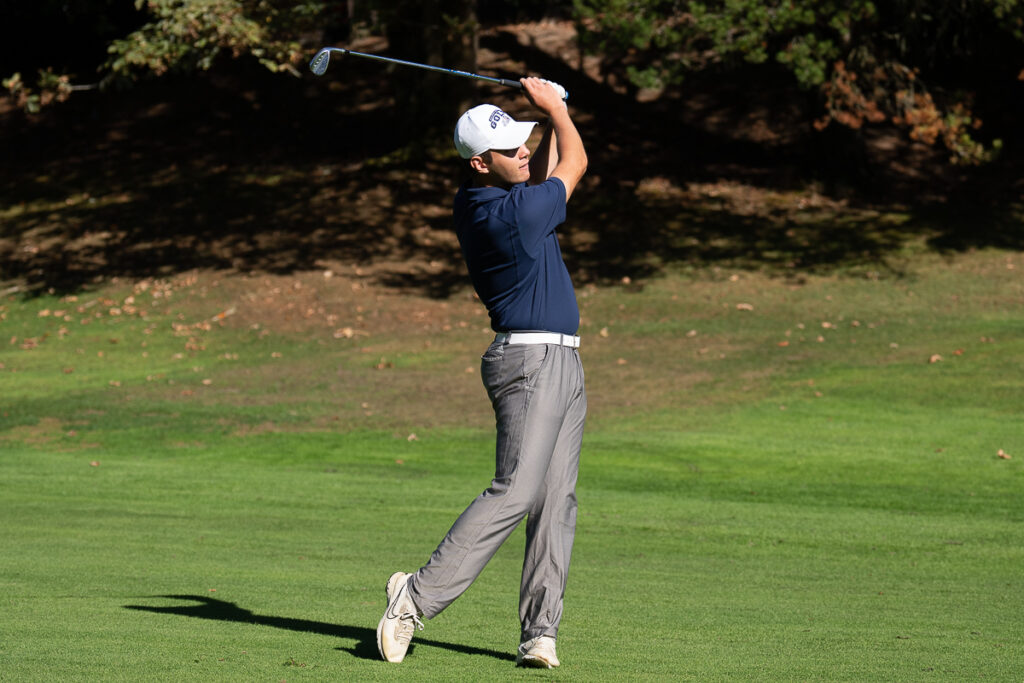 Bellevue College men's golf placed three golfers in the top ten at the NWAC League Match hosted by North Idaho College. The Bulldogs could not field a team score due to low numbers but fared well in the individual portion.
Dalton Dean shot a two-over par 74 to accompany his one-over 73 in yesterday's opening round to finish sixth overall at 147. Ryan Knox fired an opening round 68 before shooting 80 for a 148 while Tyler Spalti shot 74-75 for 149.
The 'dogs will get only a few days off before traveling to the prestigious Bandon Dunes Golf Resort for the SW Oregon Invitational Sunday and Monday May 7-8.
Last Updated May 9, 2023