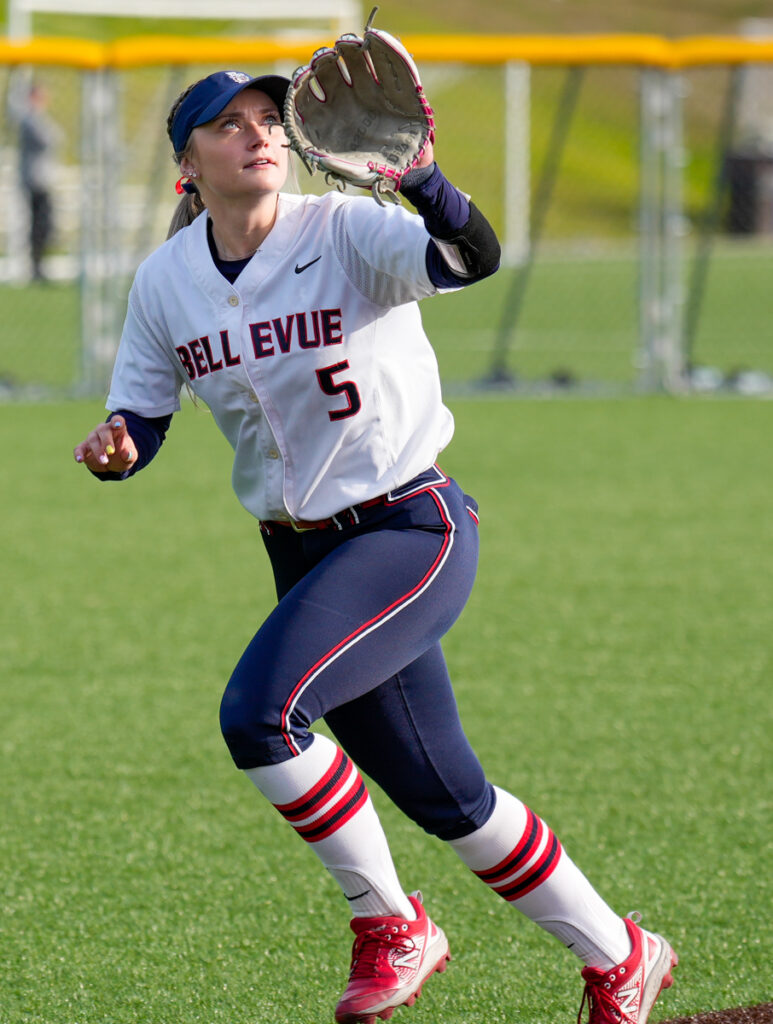 Bellevue College softball went on the road and swept two from host Edmonds, 10-3 and 10-1. In game one the Bulldogs outhit the Tritons 16-4 as Kelci Studioso, Christina Tadvick, and Katie Fodge led the way with three hits apiece. All three of Studioso's hits were doubles.
In the nightcap, Kaci Imus held the big stick going four-for-four with six RBI's. Bellevue jumped ahead early with five runs in the first two innings as Katie Fodge threw the complete game in the circe allowing just five hits.
The Bulldog wins were the start of a busy week coming up as the squad has two more games tomorrow Wednesday May 10 vs. Olympic at 4 p.m. before traveling to Douglas next Monday May 15 to close out the regular season. BC is now 33-2 overall with a 30 game win streak and is 20-0 in league play.
Last Updated May 9, 2023