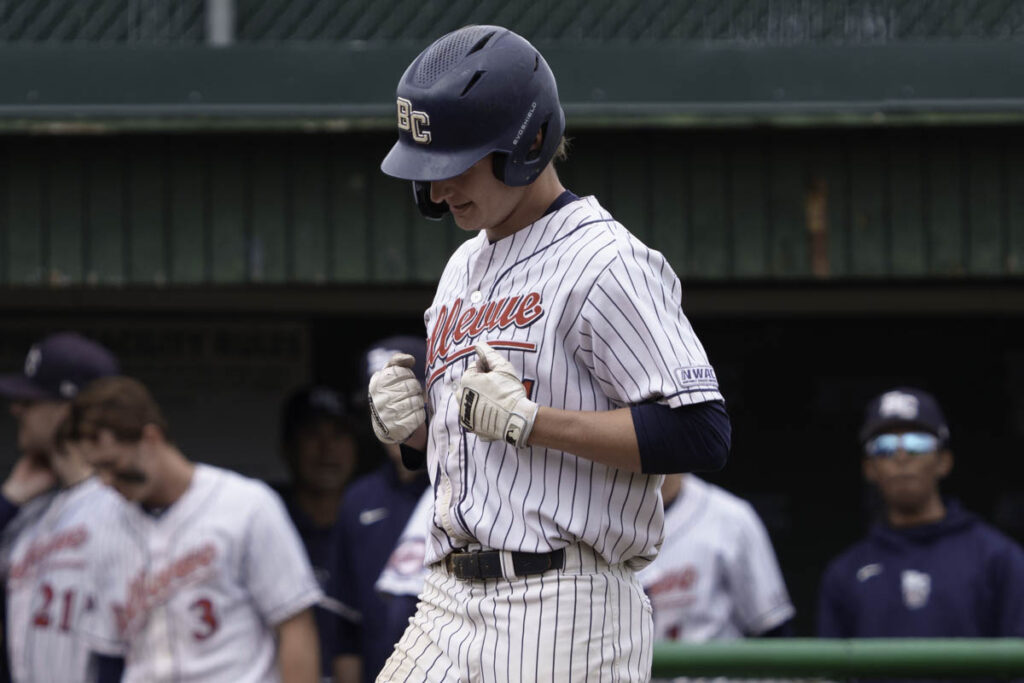 Bellevue College Baseball had plenty to celebrate this weekend as the Bulldogs swept all four games against Shoreline this weekend winning 3-2 and 14-4 on Saturday before 5-0 and 8-5 wins on Mother's Day.
In the opener, BC took advantage of a walk, a passed ball, and an error to score three early runs which was all, Ryan Lynch, the NWAC e.r.a. leader, needed in the narrow victory. Lynch went seven strong innings while striking out 10 and walking only one. Nate Rasmussen entered in the eighth in the tight ball game and held onto the one run lead for the save.
In game two, Cam Hoiland and Evan Holman each had three hits as the offense generated 14 runs on 13 hits. Daniel Goon blew the game open with a huge bases loaded clearing double to the right field corner in the seven run seventh.
In game three, Hoiland homered in the seventh to welcome Shoreline reliever Jonah Brower to break a 0-0 game. Hoiland and Jack Erdman combined for the shutout while fanning 10 Shoreline batters. Erdman went four innings with six strikeouts. In the nightcap, in a must-win situation for the Bulldogs in order to have a shot at the North Region title, BC benefited from Shoreline's bullpen as the Dolphins' staff issued walks to give the go ahead runs. R'Mani Adams came in and pitched three innings of relief for the win.
The weekend sweep was not only the end to the regular season, but was the clincher for the North Region title, and a berth to the NWAC Championships as the North #1 seed. The memorable weekend was also highlighted by a Mother's Day celebration and a dinner ceremony honoring the 14 departing sophomores. Bellevue finished North Region play at 24-16 (34-16 overall).
Last Updated May 15, 2023