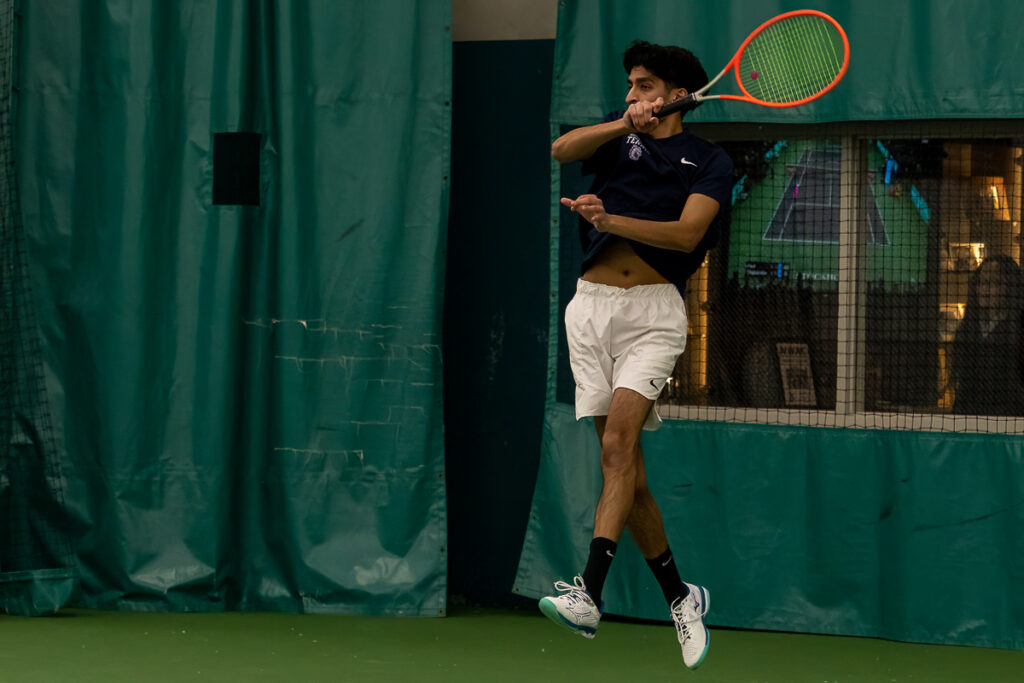 Bellevue College men's tennis took home the NWAC Championship on Sunday at the Wenatchee Racquet & Athletic Club.
Playing in a round-robin format, BC won first place points in all six singles brackets and all three doubles brackets for a maximum score of 128 points. As a whole, the team did not lose an entire set in any of their matches.
Cameron Yang was the Men's Tennis Player of the Year as he won the No. 1 singles title, only dropping one game out of 25 total. The Bulldogs' Zaid Khan won the No. 2 singles title, Jackson Stumpf took the No. 3 singles bracket, Hunter Austin won the No. 4 singles, Manny Nguyen won the No. 5 singles and Jack Nagler took home the No. 6 singles title as he went 24-0 in games played.
In doubles, Yang and Khan teamed up to win the No. 1 doubles. Nagler and Austin won the No. 2 doubles, and Anderson and Houser won the No. 3 doubles. The title for the Bulldogs is their fifth in a row overall, dating back to 2017.
Bellevue head coach Micah Perron was named the Coach of the Year for both the men's and women's tennis programs.
Last Updated May 15, 2023