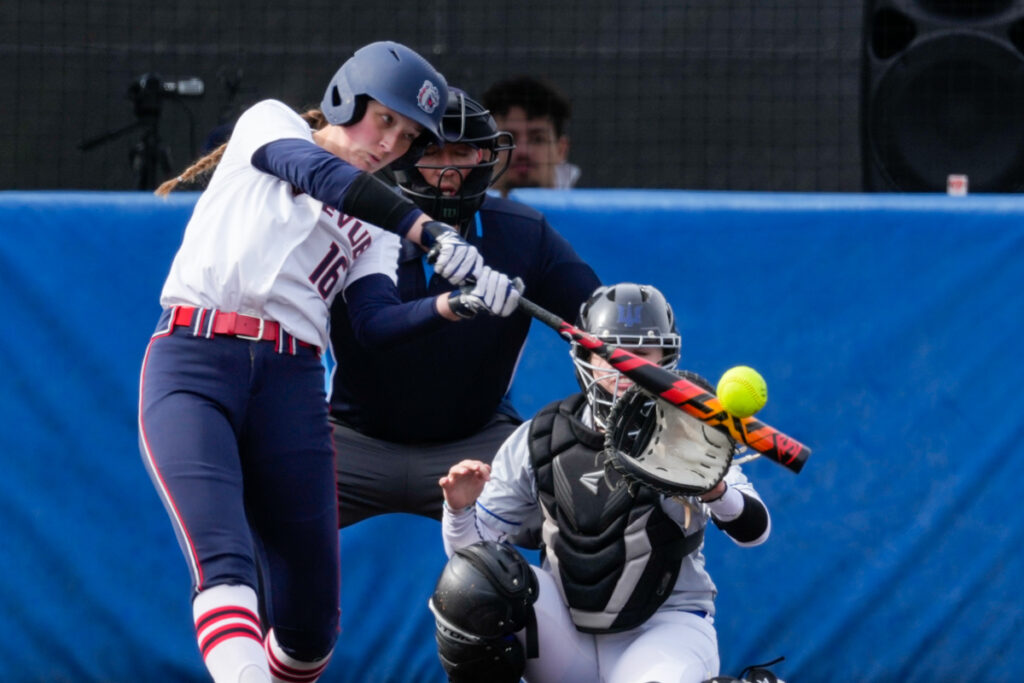 Bellevue College softball ended a memorable season with a third-place finish at the NWAC Championships held at Delta Park in Portland, OR. The Bulldogs fell twice to Clackamas over they three days at the tourney.
In the opening round, Bellevue had no trouble breezing through the lower seeds defeating Chemeketa 10-2 and Treasure Valley 12-0. Kelci Studioso was three-for-four with three RBI's while Haley Winckler was three-for-three with four RBI's. In game two, Bellevue managed 12 runs on only eight hits thanks to seven Treasure Valley walks. Morgan Sunchild had four RBI's with the help of two home runs. Kaci Imus went the distance in the circle with a five-inning shutout with no walks and seven strikeouts.
Clackamas defeated BC on a walk-off single by Casisdy Phelps who scored after Wehi Pastrana doubled with one out. The Cougars' Riley Shopp limited the Bulldogs' usually potent offense as Imus and Winckler were the only two Bulldogs with multiple hits (two apiece). Bellevue responded in a must-win loser-out game with a 14-4 win over defending NWAC Champion Mount Hood. The win to force elimination was a bit rewarding as the Saints topped BC in last year's championship. Imus again led the offense with three hits.
Down to the final four, Bellevue needed four in the seventh to knock out North Idaho and Cardinal ace Abbey Brooks, who held BC's offense in check as North Idaho held a 5-3 lead heading into the final inning. A Sunchild home run scored Tadvick to get things going to put BC up 6-5. A two-out single by Taylor Wong then put the score at 7-5 heading into the bottom of the seventh as NIC could muster only one run and fell just short.
In another loser-out game, BC was forced to face Clackamas' Shopp once again, and the Cougar ace held a 3-0 lead after the Cougars put up two in the top of the seventh. Bellevue, in typical fashion, threatened late by scoring two and had runners at second and third with just one out before two quick outs reversed the momentum and ended the 'dogs' season.
Bellevue finished at an incredible 41-4 for the season, coupling with last year's runner-up finish to be two of Bellevue's top teams in the history of the program.
Last Updated May 21, 2023