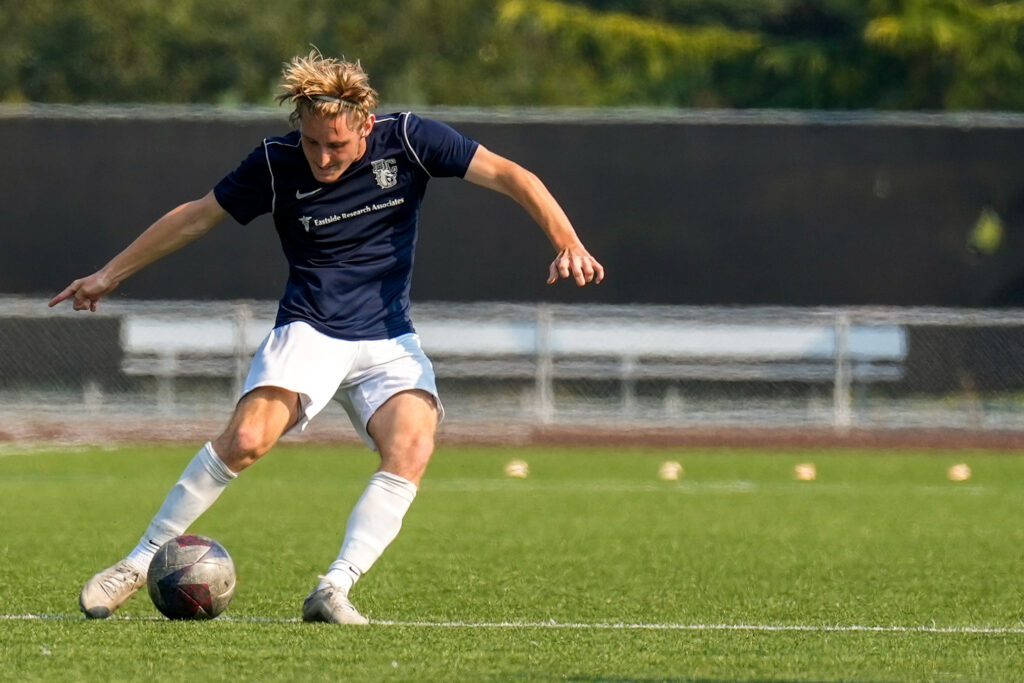 Bellevue College men's soccer rallied late with two goals in the second half to avoid a loss as the Bulldogs tied Skagit Valley 3-3 today at Skagit Valley College.
Rex Noffsinger got BC on the board early scoring just three minutes into the game before Skagit would reel off the next three goals, taking a commanding 3-1 lead in the second half. Noffsinger would then bring Bellevue back within striking distance on an unassisted goal at the 63:16 mark.
Johan Gaytan connected with Parfait Ngandu for BC as Gaytan scored with just over 10 minutes to go to bring Bellevue back from a 3-1 deficit to 3-3 tie.
Bellevue fired off 10 shots while Skagit Valley had nine in the competitive battle for early North Region control. Bellevue is now 0-0-2 while Skagit is 1-0-1 in North Region play.
Bellevue hosts Shoreline this Wednesday Sept. 13 at 4:15 p.m.
Last Updated September 9, 2023