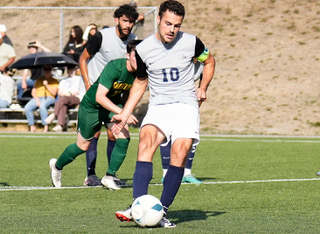 Bellevue College went home thankful of an early Rex Noffsinger goal as the Bulldogs beat Shoreline 1-0. Noffsinger's goal at the 8:37 mark was the only goal of the game off a penalty kick.
Although Bellevue won by a narrow margin, the score did not reflect the domination by Bellevue as the 'dogs got 13 shots off in comparison to Shoreline's two.
Jackson Buck recorded the save for BC.
Bellevue is 1-0-2 (3-1-2 overall) and hosts first place Everett this Saturday Sept. 16 at 2:15 p.m.
Last Updated September 14, 2023