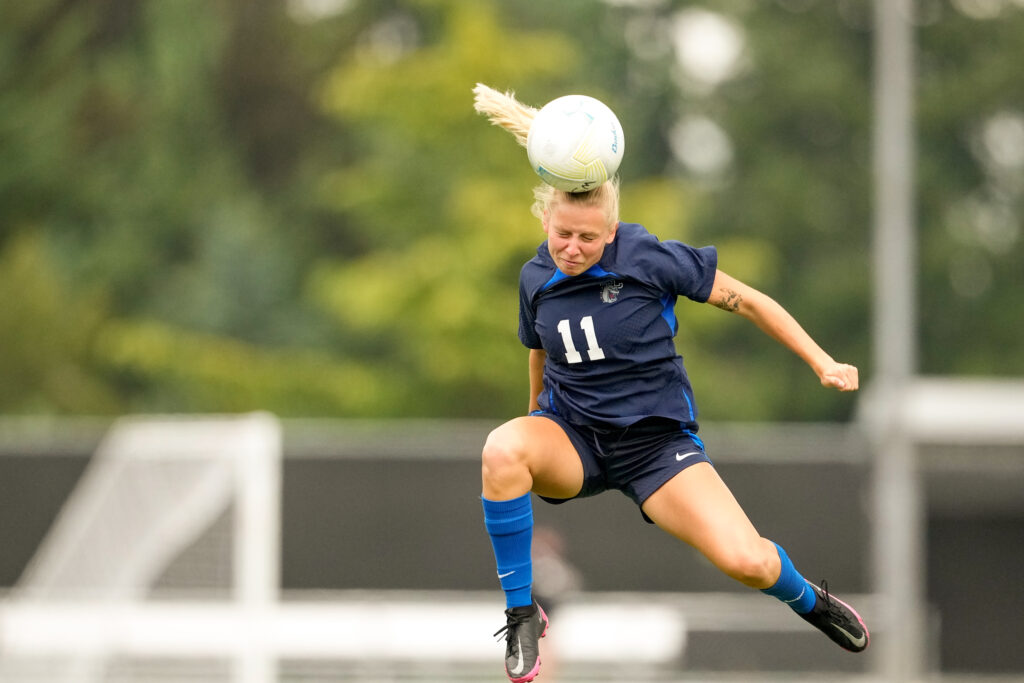 Bellevue College women's soccer put on one of the most prolific offensive displays and lopsided wins in the program history as the Bulldogs topped visiting Shoreline 13-0. Bellevue got 31 shots on goal while completely shutting out Shoreline as Anya Gilbertson recorded perhaps the easiest shutout in the box for Bellevue.
Bellevue got it going in the first minute as Daisy Morris scored less than one minute into the game on an assist by Kayleigh Acree. Acree would go on to score a hat trick as she scored BC's second goal at the 1:39 mark the followed with two goals within 10 minutes in the second half; both unassisted.
The 'dogs also got goals from Kes Smith, Tallulah Baumgart (two apiece), and solo shots from Mia Gagnon, Galila Abeye, Daisy Morris, Rhys Cannava, Tanah Huffines, and Emalee Flemming.
Bellevue is now 2-1 (3-1-1 overall) and will face Everett at home this Saturday Sept. 16 at noon.
Last Updated September 14, 2023