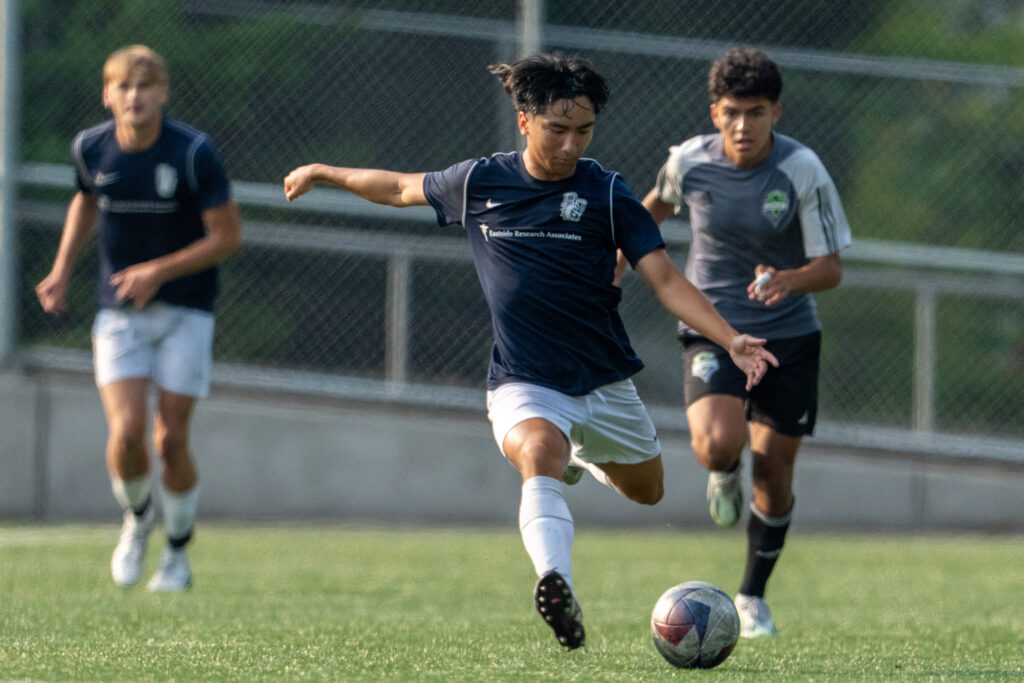 Bellevue College men's soccer escaped being on the losing end in thrilling fashion as the Bulldogs tied visiting Everett 1-1. Down 1-0 for almost the entire game, BC's Ryan Kim scored in the closing minute on an assist by Rex Noffsinger as the clock expired.
Facing the first place Trojans, Bellevue fell behind early on an Everett goal 13 minutes into the match. Bellevue's defense put the clamps down defensively as Jackson Buck was phenomenal in the box recording four saves, giving Bellevue it's chance for their late game heroics by Kim.
Bellevue stays in the hunt for first place a 1-0-3 in North Region play while Everett stays in first place at 2-0-1. Bellevue travels to Peninsula next Saturday Sept. 23 for a 2:00 p.m. kickoff.
Last Updated September 17, 2023