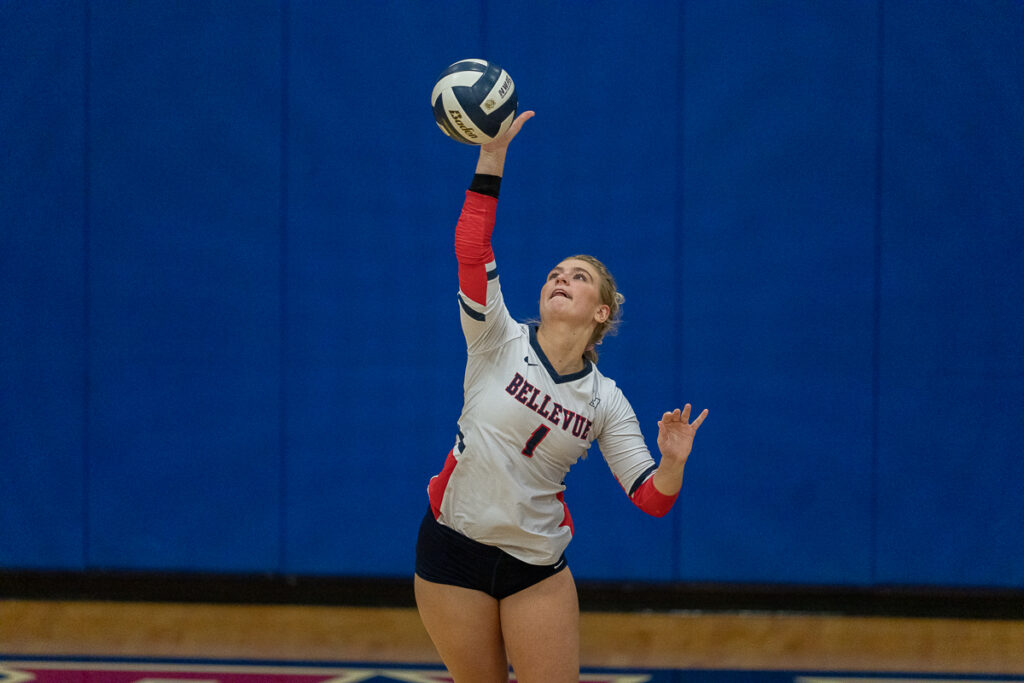 Bellevue College volleyball continued their winning ways this weekend going 3-1 at the Bellevue Crossover.
Bellevue won two matches Friday sweeping Yakima Valley and SW Oregon in three sets each. In the win over Yakima (25-20, 25-21, 25-21), Jessi Mahler had seven kills with only two errors and had 18 digs. Defensive specialist Tommi Gallucci had 14 digs.
Mahler again led BC in the win over SW Oregon with 10 kills and a .269 swing percentage and 12 digs in back row. Lauren Wittmers handed out 18 assists as the 'dogs cruised 25-14, 25-22, 25-20.
On Saturday BC topped Highline 3-1 before falling in the championship to North Idaho 3-0 by scores of 21-25, 23-25, 23-25.
Bellevue closes out pre-season play with an impressive 15-3 record and will host longtime rival Edmonds this Wednesday Sept. 20 at 7:00 p.m. to open up North Region play.
Last Updated September 17, 2023