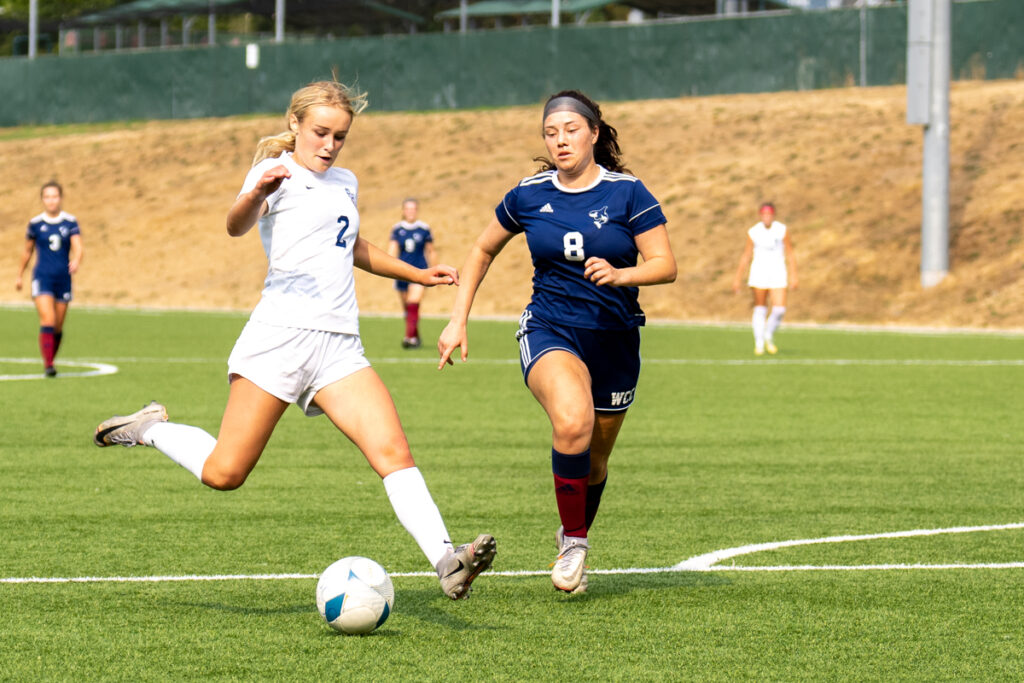 Bellevue College women's soccer tied Everett 2-2 as the Bulldogs scored two goals lat to avoid being upset by the 1-3 Trojans. Down 2-0 at halftime, Tannah Huffines scored at the 61:37 mark on an assist by Giulia Menning putting Bellevue within striking distance. As the Bulldogs kept dominating the second half ball control, Mia Gagnon finally got the break BC was looking for all match with a goal at 70:22.
Bellevue dominated the games in many facets as they pounded out 22 shots while Everett managed only four.
Bellevue moves to 2-1-1 in North Region play (3-1-2 overall) and will travel to first place Peninsula next Saturday Sept. 23 for a 4:15 p.m. start.
Last Updated September 17, 2023