Featured News in Women's Tennis: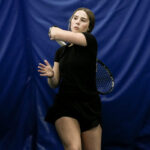 Bellevue College women's tennis finished second at the NWAC Championships this weekend at the Wenatchee Racquet & Health Club. In a round-robin format, the Bulldogs finished 2-1, defeating Spokane 5-2 on Saturday before falling to Highline 7-2. Bellevue then defeated Treasure Valley Sunday to round ...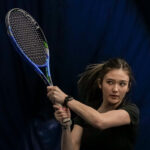 Bellevue College women's tennis fell to Lewis & Clark College, an NCAA division III team, 6-3 on Saturday. Lewis and Clark raced out to a 5-0 lead by the end of doubles play. The Bulldogs only traveled with four players to Saturday's match, so Lewis & ...
Bellevue College women's tennis made their 2022 debut competing against four-year colleges, falling 5-4 to Willamette and 9-0 to Linfield on Saturday. The Bulldogs ended up losing the closely contested Willamette match due to forfeits in #3 doubles and #6 singles as the Bulldogs' five ...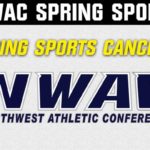 The Northwest Athletic Conference has decided to cancel all spring sport competition and NWAC Championship events, effective immediately.
Bellevue College women's tennis team lost their league opener on Saturday March 7 in a 7-0 defeat to Spokane. No individual match details were reported. The squad's next match is March 13 at Highline at 8:00 p.m. The matches will be played at the Boeing ...
In their continued competition against the rigors of four-year universities, Bellevue College women's tennis fell 6-0 on Friday to the University of Puget Sound in Tacoma. The Bulldogs lost in straight sets in all six matches but #2 singles Ashlyn Hohn put up a good ...
More ..
Last Updated October 27, 2022