Featured News in Women's Tennis: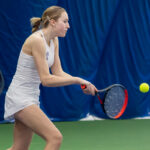 The Bellevue College women's tennis team captured the NWAC Tennis Championships titles on Sunday at the Wenatchee Racquet & Athletic Club. In what one might call a grudge match, Bellevue outlasted rival Highline College 6-3, one week after Highline topped Bellevue to close out regular ...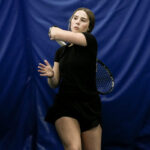 Bellevue College women's tennis lost their first league match of the season to visiting Highline, 5-4. The match came down to the wire with the T-Birds edging BC in doubles play to take the win. San Ransi defeated Kinsey Lockhart 6-4, 6-2 to win #1 ...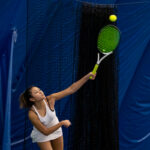 Bellevue College women's tennis lost 9-0 Sunday April 16 to host Whitworth University. The matches were Bellevue's fourth against a four-year university this spring. No match details were provided by the host institution. Bellevue will now have two weeks off before their NWAC league match ...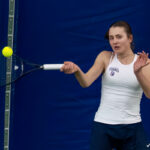 Bellevue College women's tennis won their NWAC league match over visiting Spokane Friday 7-2 before losing an exhibition to Lewis and Clark College 9-0. No details in the win over Spokane were available. In the Sunday loss to Lewis and Clark, the 'dogs battled against ...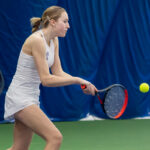 Visiting Pacific Lutheran University narrowly defeated Bellevue College 5-4 in women's tennis action at Harbor Square Athletic Club in Edmonds. PLU took the top three singles titles before Bellevue won the #4 singles competition. Bellevue also won #5 and #6 singles and #3 doubles for ...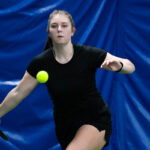 Bellevue College women's tennis kicked off the 2023 season in strong fashion with an impressive 6-3 win over WIllamete University at the Salem Tennis and Swim Club. Santamon Ransibrahmanakul took home the #1 singles title winning in commanding fashion 6-3, 6-0. Justine Mangkornkeo won #3 ...
More ..
Last Updated October 27, 2022