Jocelyn Lawrence – Head Coach
jocelyn.lawrence@bellevuecollege.edu
425-564-2031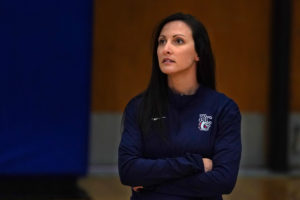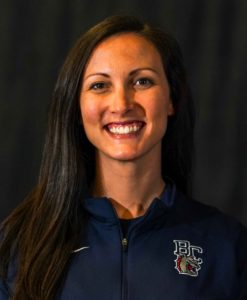 Jocelyn recently completed her seventh season as the Bellevue College volleyball head coach after taking over the program in 2014. Jocelyn was an assistant for the Bulldogs the previous three seasons (2011-2013).
This past fall, Lawrence led Bellevue to the North Region title with a 10-2 record (23-10 overall) in the most competitive region in the NWAC as the Bulldogs won the title by two matches over three other schools in a challenging league. At the NWAC Championships, Lawrence led the squad to a fifth place finish overall.
Lawrence had a memorable season in 2017 as the squad rallied in the loser's bracket to make it all the way to the championship game, finishing runner-up in one of Bellevue's all-time best finishes at the NWAC Championships. In 2016, the Bulldogs finished seventh at the NWAC Championship tournament, compiling a 36-10 overall mark, one of the best all-time season records for BC.
The Bulldogs also finished seventh at the NWAC Championship tournament in 2015 after finishing second in the Northern Region record with a 9-3 mark and 23-16 overall record.
Jocelyn was born and raised in Kansas where she competed at Hesston College in Hesston, Kan. and was named NJCAA National Player of the Week and a 2007 NJCAA Division II Volleyball All-American.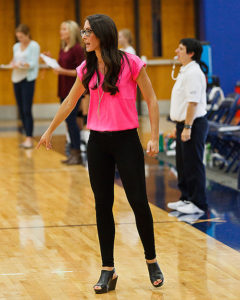 Angela D'Amelio – Assistant Coach
angela.damelio@bellevuecollege.edu
(425) 564-2396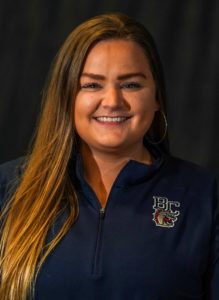 Angela is entering her eleventh season as an assistant coach for the Bulldogs. In her first seven seasons, Angela has helped coach the Bulldogs to three seventh-place finishes at the NWAC Championship tournament. In the off season she has coached for Villa Academy in Seattle.
Angela grew up in Kirkland attending Juanita High School and moved on to play in the NWAC at Edmonds Community College from 2007-09, making two NWAC Championship tournament appearances with a third-place finish in '08. Angela was voted captain of her team in '09 and voted Second Team All-Northern Region and to the sophomore all-star team.
Angela currently resides in Lynnwood with her daughter Mia and is also the program coordinator for the athletic department at Bellevue
Jessica Forshee – Assistant Coach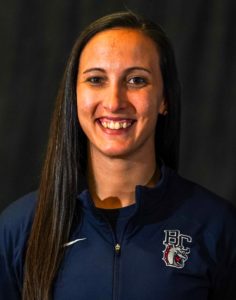 Jessica enters her fifth season with the Bulldogs. Prior to joining the Bulldogs, Jessica coached volleyball and basketball at the high school level in Texas.
Jessica was born and raised in Kansas where she competed at Hesston College in Hesston, Kansas for volleyball and basketball. She continued her education at Newman University on a basketball scholarship and graduated with a Bachelors in Education.
Jessica made the move to the Northwest in 2017 to finish her Masters in Counseling and now resides in Renton.
Last Updated July 21, 2022