Thank you for your interest in the Basic and Transitional Studies (BaTS) programs! We are excited about helping you reach your career and education goals.
Bellevue College provides English language classes to students with a college or career goal. Students learn reading, writing, speaking and listening skills to develop communication skills for education and work. Classes are in-person and online.
Immigrants, refugees or U.S. Citizens over 18 years of age whose first language is not English.
We do not serve tourists or people with Foreign Student Visas ( J-1, F-1, M-1, B-1 or B-2). International students should check the English Language Institute: ELI Website
Tuition is $25 per quarter for the English as a Second Language (ESL) program.
Please pay online with card through the self-service portal on Ctclink. Instructions are online for making a payment.
Or you can pay by phone 425-564-2309 with a card over the phone at your convenience. We are available Monday through Thursday from 8:00am to 4:00pm.
Tuition Waivers
Help with payments is available with a: Quest card, unemployed, DSHS, SSI, WIC, HUD, Free or reduced lunch, or have a letter from a community organization. Please complete the tuition waiver form.
Tuition waivers are required for each quarter you are enrolled.
Tuition waivers require your ctcLink ID and should be completed in the first four weeks of the quarter.
Tuition Waivers are processed by the enrollment office and take 1-2 weeks to process. Please visit the Student Central website to request help with your waiver status.
Workforce Education
If you're receiving Basic Food or cash assistance from DSHS, Workforce Education may be able to help pay for textbooks, childcare, and transportation – apply online to see if you qualify.
View our class schedule online. Choose the Term and change the Academic Organization to ESL.
Our ESL classes can only be accessed with a permission code. This is given to you at the time of registration. Your permission code is a one time use and it works only for the class you have been assigned.
The ESL program offers day and evening courses. All new students attend Readiness Classes for two hours a day and two days a week. You choose the time and we choose the days, based on your level. View your schedule, start your class, and email your instructor on CANVAS once you are registered.
How to Apply
All ESL students are required to complete all of the following steps in order to register for class. This includes the Bellevue College application AND the Intake Form on Step 2.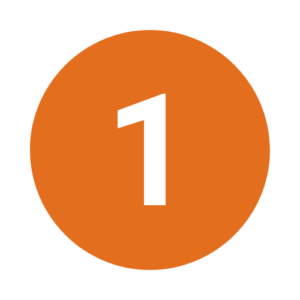 Step 1: Apply to Bellevue College
All English as a Second Language (ESL) students are required to complete the general Bellevue College application.
Program: Transitional Studies
Degree of Certificate: English as a Second Language
Your new ctcLink student ID will be emailed to you. It could take up to a couple days.
Activate your ctcLink Account
ctcLink offers a central location to find and register for classes, pay tuition and fees, update personal details, and more.
Activate your ctcLink account using your new student ID.
Create your BC Email
Your BC email is used to log in to online and computer services such as email, Canvas, and campus computers. Please set up your account as soon as you receive your welcome email. You will need:
ctcLink ID (in your admissions email)
You can read more about your NetID or watch a video walk through of this process.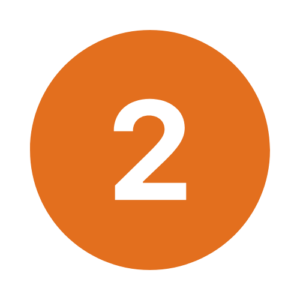 Step 2: Complete the Student Intake Form
All new and returning students must complete the student Intake and WABERS Forms. Both forms are required and your application will not be processed without them.
Complete the Intake and WABERS Forms
Your ctcLink Student ID is required to complete the form.
Applications are processed in the order received. Our programs often fill quickly so do not wait until the deadline to apply.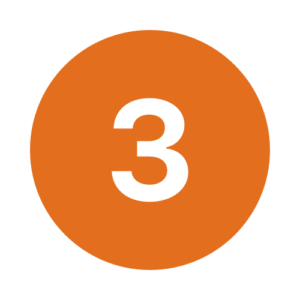 Step 3: Enroll in Class
Please give us a week to process your intake form. After you complete the application process, the office will send you steps via email to register and pay for class.
Register for class using ctcLink
For assistance registering, you can visit us in R130 or read more on the Enrollment Services website.
Download a PDF version of the above steps!
Important Dates and Deadlines
| | |
| --- | --- |
| Classes Begin | July 5th, 2022 |
| Intake Form Opens | May 15 |
| Intake Form Closes | June 25 |
| | |
| --- | --- |
| Classes Begin | Sept 19th, 2022 |
| Intake Form Opens | August 15 |
| Intake Form Closes | Sept 12 |
| | |
| --- | --- |
| Classes Begin | January 3rd, 2023 |
| Intake Form Opens | November 15 |
| Intake Form Closes | December 22 |
| | |
| --- | --- |
| Classes Begin | April 4th, 2023 |
| Intake Form Opens | March 1 |
| Intake Form Closes | March 28 |
| | |
| --- | --- |
| Classes Begin | July 3rd, 2023 |
| Intake Form Opens | May 15 |
| Intake Form Closes | June 25 |
Testing – CASAS Assessment
All English as a Second Language (ESL) students are required to complete the CASAS Assessment (test). However, due to COVID-19 protocols, no CASAS exams are happening at this time. You can apply to the program without completing a CASAS test. More details will come about the CASAS test.
Contact Us
Email us at eslbats@bellevuecollege.edu
Visit our offices in R130 Monday – Thursday 9:00 am – 4:00 pm
Last Updated November 18, 2022