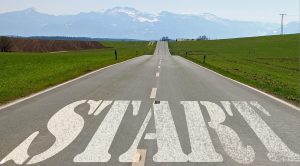 Status of Funding Programs:
WINTER 2021 – Accepting applications for currently registered students.
SPRING 2021 – Accepting applications for current and prospective students.
Please note that due to operating remotely and a high volume of requests, the application and intake process may take longer than usual.
Step 1: Determine if Workforce Education might be a good option for you
Workforce Education provides services to low-income individuals and dislocated workers to help them achieve their academic and career goals. We provide funding for tuition, fees, and potentially other costs like books and transportation for eligible students in approved programs of study.
To see if you pre-qualify for our services, you can review our "Do I Qualify for Workforce Education?" flyer; take a brief survey at StartNextQuarter.org; or learn more about a specific program and its eligibility criteria at the links below:
If you have questions, please contact us:
In-Person: Workforce Education Office (U-212)
Phone: (425) 564-4054
Email: workforce-ed@bellevuecollege.edu
Step 2: Attend a Workforce Education Online Information Session
Step 3: Submit the Forms
Download and fill out two forms: WE Intake Eligibility Application and WE Individual Employment Plan.
TIP #1: If you have trouble opening a fillable version of the PDF or adding a digital signature, try opening the document in Adobe Acrobat Reader DC.
TIP #2: On the Eligibility Application, leave the Social Security Number field blank for now.
The forms may be completed and signed electronically or printed and scanned.
Submit both forms to workforce-ed@bellevuecollege.edu. (Note: If the "Submit" button on the form doesn't work, just attach your completed files to an email.) If you have trouble completing the forms, please contact us so we can help you problem-solve.
Step 4: Initial Intake Appointment with Advisor
Wait for a call from Workforce Education staff to set up an initial intake appointment; at this time, options for remote intakes include phone, Microsoft Teams, or Zoom. Have the necessary documents ready (see "What to Bring for Initial Interview" linked under Step 2) when you "meet" with your Workforce Education adviser.
Last Updated February 10, 2021