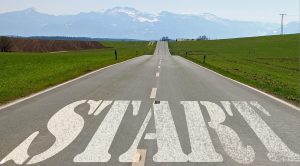 Status of Funding Programs:
Spring Quarter 2022: Accepting applications for currently enrolled students. Spring quarter began April 4th.
Summer Quarter 2022: Accepting applications.
Step 1: Determine if Workforce Education might be a good option for you
Workforce Education provides services to low-income individuals and dislocated workers to help them achieve their academic and career goals. We provide funding for tuition, fees, and potentially other costs like books and transportation for eligible students in approved programs of study.
To see if you pre-qualify for our services, review our "Do I Qualify for Workforce Education?" flyer; take a brief survey at StartNextQuarter.org; or learn more about a specific program and its eligibility criteria at the links below:
If you have questions, please contact us:
In-Person: Workforce Education Office, Room U-212
Phone: (425) 564-4054
Email: workforce-ed@bellevuecollege.edu
Step 2: Attend a Workforce Education Online Information Session
Attend an online information session. Please do not skip this, as it covers important information and will answer frequently asked questions. There are two options:
OR
Step 4: Initial Intake Appointment with Advisor
Wait for a call from Workforce Education staff to set up an initial intake appointment. Options for remote appointments include phone, Microsoft Teams, or Zoom; in-person appointments are available upon request.
Last Updated May 17, 2022