Application deadlines
BAS Application will OPEN for Winter Quarter 2023 on the date listed below. How to prepare: The application form will prompt students to submit basic contact information and upload all unofficial transcripts, if not already on file with Bellevue College. While not required, students are advised to meet with the program manager, Ithzel Moreno ithzel.moreno@bellevuecollege.edu prior to submitting an application.
When to apply
Students may apply and start on the degree program in Fall, Winter, or Spring. Refer to the table above for a list of application deadlines.
Starting Quarter
Application Opens
Priority Deadline
Registration Opens
Final Deadline
Fall 2023
(September 2023)
CLOSED
June 1, 2023
May 11, 2023
September 6, 2023
Winter 2024
(January 2024)
October 1, 2023
November 1, 2023
November 13, 2023
December 8, 2024
Spring 2023
(April 2024)
January 5, 2024
February 1, 2024
February 15, 2024
March 15, 2024
Please note: The BAS BMT is a selective admissions program. Application to the program does not guarantee admission. If the number of applicants exceeds the number of available seats in the program, program administrators will prioritize those students who have completed the courses that are "Recommended prior to admission." A list of all degree requirements, including those courses designated "Recommended prior to admission" can be found in the college catalog on the Business Management & Technology degree page.
Sample Schedule/Degree Plan
Students do not need to have completed an associate's degree to start this bachelor's program.
Students may complete the BAS BMT program either part-time or full-time as shown below. Students may take courses in any order as long as they adhere to the pre-requisites for each course. Students may start the program in either Fall, Winter, or Spring Quarter.
Each of the sample plans below show only what one student chose for their course options. The complete list of degree options and requirements, including program eligibility and course outcomes, can be found in the college catalog on the Business Management & Technology degree page.
Starting quarter = Fall 2023
Fall
Winter
Spring
BUS 300
DEV 300
BUSIT 103
BUS 310
MKTG 262
IT 330
ACCT 320
DATA 331
BATECH 268
Fall
Winter
Spring
BUS 450
CMST 340
BUS 355
ENGL 201
ECON& 202
DEV 312
BUS 400
PHIL 375
BUS 490
Starting quarter = Spring 2023
Spring
Fall
Winter
ACCT 320 or BUS 355
ISIT 312 or ISIT 300
BUSIT 103
BUS 300
ISIT 300 or ISIT 312
BATECH 268
BUS 310
MKTG 200
IT 330
Spring
Fall
Winter
BUS 400
PHIL 375
BUS 355 or ACCT 320
Elective*
CMST 340
BUS 490
ENGL 201
ECON& 202
ISIT 331
Starting quarter = Winter 2023
Winter
Spring
Fall
BUS 300
ISIT 300
BUSIT 103
ACCT 320
ISIT 312
BATECH 268
ENGL 201
ECON& 202
ISIT 331
Winter
Spring
Fall
BUS 310
MKTG 200
IT 330
BUS 400
PHIL 375
BUS 355
Elective*
CMST 340
BUS 490
*This elective course (5 credits required) must come from either of the following Direct Transfer Agreement (DTA) categories and not already used as a general education credit: Quantitative/Symbolic Reasoning or Natural Sciences.
Meet BMT students
Meet Alesia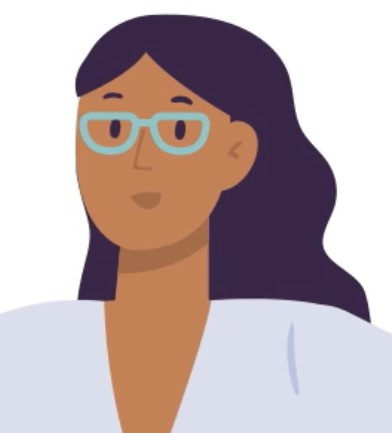 Alesia is almost finished with her AAS-T in Software Development, but she wants to continue her education and get her BAS degree as she knows it will make her more employable. Alesia loves technology, but she's not sure she wants to work day-to-day as a software developer.
In class, Alesia was often the lead on projects – Alesia loved to organize the team, keep them motivated and on schedule. She could see herself working as a Program Manager at one of big tech companies. Alesia decides to pivot and obtain her BAS in Business Management & Technology so she can combine her skills in technology with knowledge of management.
Meet Jaden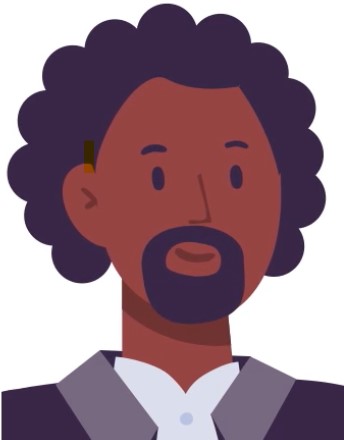 Jaden is transferring into Bellevue College with a number of general education credits and some business courses. Jaden wants to get his BAS degree as he knows it is a requirement for some of the jobs he is interested in pursuing. He enjoys business, but he knows he needs to find an area of focus.
Jaden took a programming class and loved it, he enjoys technology, and he could see himself working as a Product Manager at one of big tech companies. Jaden decides to obtain his BAS in Business Management & Technology where he will learn more about the management and lifecycle of technical projects.
Degree overview
Degree requirements, including course options, outcomes, pre-requisites and eligibility, can be found in the college catalog on the Business Management & Technology degree page.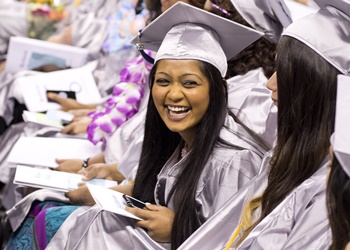 The Bachelor of Applied Science (BAS) in Business Management & Technology (BMT) combines business, management, and technology skills, ideal for employability in the Puget Sound region. Employers are reporting high demand for a skill set which integrates an understanding of business with an understanding of technology.
The BMT degree equips students to be more than just a technologist or just a businessperson as the degree includes significant learning in current and evolving technologies and in established and evolving theories and practices in the dynamic business and management areas.
Completion of the BMT degree offers the student high value, highly compensated employment opportunities in the business and high-tech industries. The BMT degree prepares students for a variety of job roles including Program Manager, Operations Manager, Technical Program Manager, Product Manager, Product Owner, and Project Manager.
Interdisciplinary
Once accepted into the BMT program, students will be able to choose areas of focus. For example, students who want a stronger emphasis on technology may choose IT 330 – Cloud Technologies for Business, while students who want a stronger emphasis on business may choose BTS 389 – Ecommerce Development Strategy. This is just one example used to show how this unique degree allows students to take courses in the business, management and technology areas that are best suited to their career path.
Need help?
Look for answers to Frequently Asked Questions (FAQs) on our Advising FAQ page.
Attend one of our live-online information sessions. View the schedule of upcoming sessions on the Info Sessions page.
If you need helping navigating the degree requirements, or have additional questions not answered on our Advising page, we would be happy to meet with you online or in person. Please visit the Contact us page for details.
Last Updated September 21, 2023