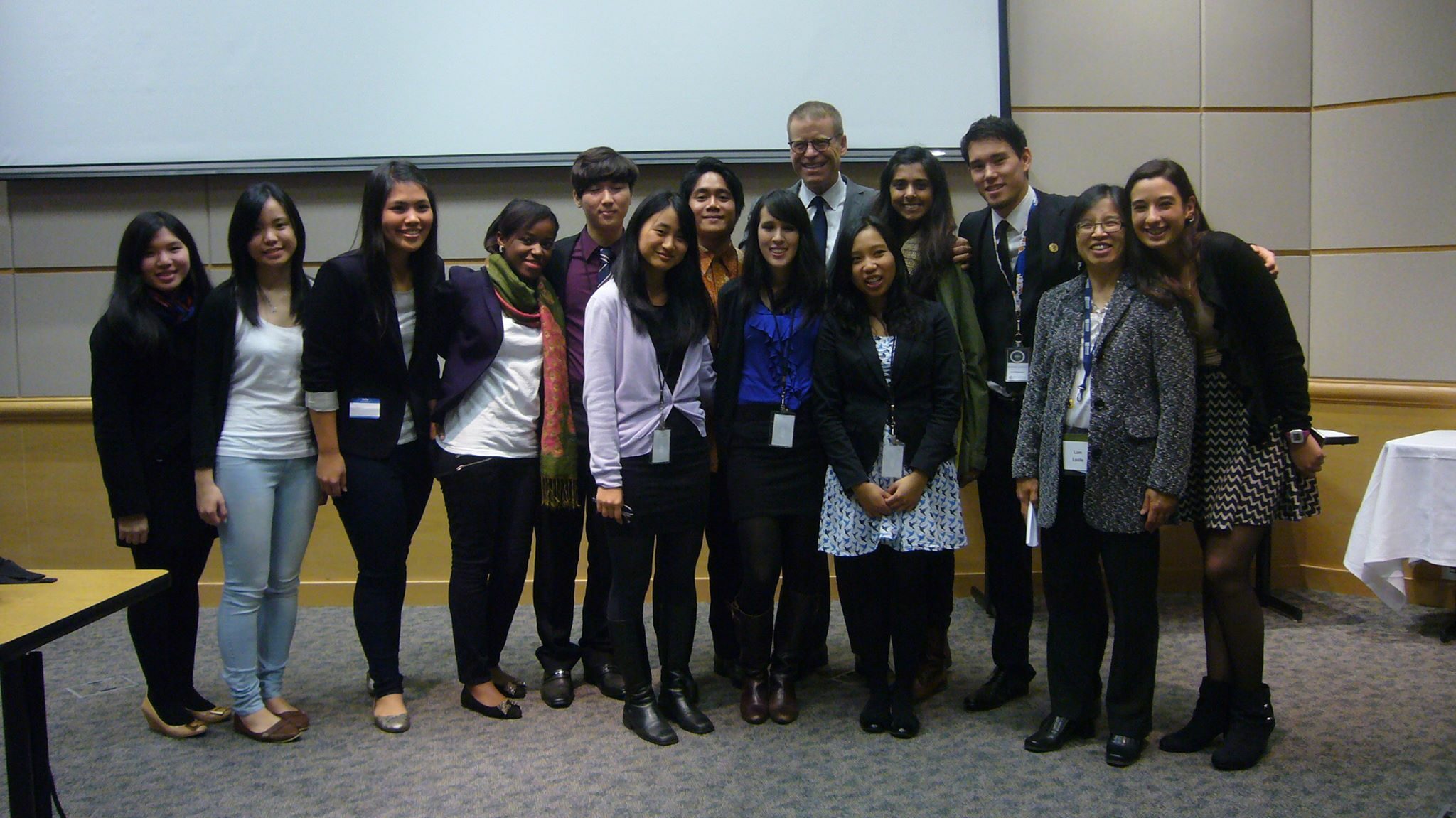 The Bellevue College Business Leadership Community is an extensive learning community that spans Bellevue College business students, recent alum in four-year colleges, and alum in major enterprises and other businesses. Its mission is to enhance the curriculum of our business programs, foster engagement and collaboration between students, and support student success in academia and life. The BLC grew out of the highly successful Connect to the Future Conference in 2004, an event sponsored by Boeing, driven by the Business Transfer Program and managed by business students who served as student ambassadors.
Since that time, BLC has grown by leaps and bounds. Student leaders pushed for Business Transfer to have its own tutoring lab where students can gather and work on projects together, along with working with tutors to study. They created the Writing Assessment prep course so that students could practice for the writing assessment that is part of the admission requirements for UW Foster. They created a number of sessions that taught students about preparing to apply for business schools and crucial business networking skills.
Prior to Covid, BLC events drew over 2,000 students to 18 events a year. Even during the pandemic in 2021-22 BLC events drew close to 1200 students.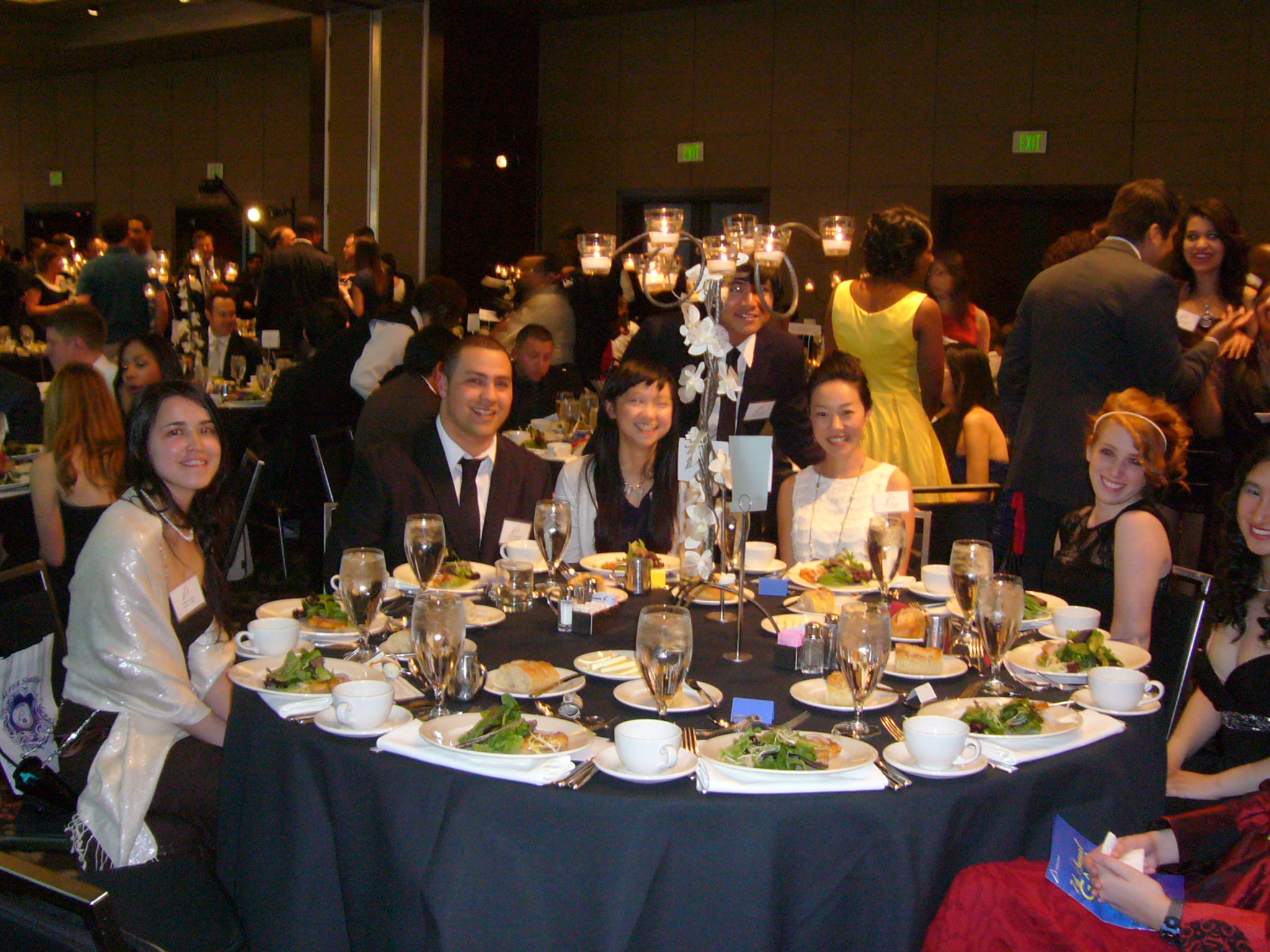 Speakers
The BLC held signature CEO events annually and brought many leaders to the Bellevue College campus. These include our own Bellevue College alumni such as Brooke Vatheuer, Vice President of Strategic Performance at Alaska Air; John Curran, former VP International Consumers at Amazon; and Brandon Ting, founder of three Asian restaurant concepts: Kizuki Ramen and Izakaya, Swish Swish, and Supreme Dumplings. Here are a few of the speakers:
Brad Tilden
Bradley D. Tilden is president and chief executive officer of Alaska Airlines and Alaska Air Group which is the parent company of Alaska Airlines and its sister carrier Horizon Air. On May 15, 2012 Tilden replaced Bill Ayer as the company's chief executive officer. On July 14, 2012 former Alaska Air Group's CEO Bill Ayer announced that he would be stepping down and named Tilden as his replacement. Prior to becoming the company's President in 2008 Tilden served as Alaska Air Group's chief financial officer and executive vice president of finance, leading the Finance, Information Technology, Planning, Revenue Management and Corporate Real Estate organizations. In 2015, Tilden was named Executive of the Year by the Puget Sound Business Journal.
Lewis Rudd
Lewis Rudd is President and Co-Founder of Ezell's Famous Chicken. After waiting six years for initial funding, the family opened the first Ezell's Famous Chicken store on February 3, 1984 in Seattle's Central District. Since opening, Ezell's was featured in Esquire Magazine as the Most Life-Changing Fried Chicken in America and has made many famous fans including Oprah Winfrey, Rev. Jesse Jackson, Quincy Jones, Norm from "Cheers", Danny Glover, George Foreman and the Seattle Seahawks. Ezell's Famous Chicken has grown to 17 fast casual locations with more than 325 employees, and built a brand that is recognized nationally.
---
Ambassador Pamela Spratlen
Ambassador Pamela Spratlen was the U.S. Ambassador to Uzbekistan from 2015-2018 and U.S. Ambassador to the Kyrgyz Republic (Kyrgyzstan) from 2011-2014. Before serving as the Ambassador to the Kyrgyz Republic, she was Deputy Chief of Mission at the U.S. Embassy in Astana, Kazakhstan. Ambassador Spratlen's senior Washington assignments include her roles as Director of Western European Affairs (2007-08), Director of Central Asian Affairs (2006-2007), Acting Deputy Assistant Secretary for Central Asia (December 2007 – May 2008) and Special Assistant to the Counselor of the State Department (2005-2006). Ambassador Spratlen served overseas as Consul General in Vladivostok, Russia (2002-2004).
Governor Gary Locke
As Ambassador to China from 2011-2014, Gary Locke opened markets for made-in-USA goods and services; reduced wait times for visa interviews of Chinese applicants from 100 days to 3 days; and through the Embassy's air quality monitoring program, exposed the severity of the air pollution in China, causing the Chinese people to demand action by the government and the government in turn to begin addressing the issue.
Attorney General Bob Ferguson
Bob Ferguson is Washington State's 18th Attorney General. As the state's chief legal officer, Bob is committed to protecting the people of Washington against powerful interests that don't play by the rules. He is a fourth-generation Washingtonian, a graduate of the University of Washington and New York University law school.
Jim Sinegal
James Sinegal cofounded Costco Wholesale Corporation in 1983. During his tenure as president and chief executive officer, Costco became the top warehouse-club retailer in the nation. Known as much for his voluntarily low salary as for his insistence that adequate employee compensation was good for business.
---
John Curran
John Curran is VP, International Consumers at Amazon. He graduated from Bellevue College and the University of Washington Foster School.
Bob Donegan
Donegan, who joined Ivar's in 1997, and is now President, has helped to fuel the success of Ivar's through the tripling of employees, store count, and revenue since joining the team. Donegan, who serves on several boards of directors in Puget Sound, and moved to Seattle in 1984.
---
Judge Montoya-Lewis
Justice Montoya-Lewis is an enrolled member of the Pueblo of Isleta and a descendant of the Pueblo of Laguna, two federally recognized tribes in New Mexico. She is the first enrolled member of any tribe to sit on a state supreme court in the U.S. and the second Native American to sit on a state supreme court. She is also of Jewish descent. Prior to becoming an Associate Justice, she served as a Superior Court judge for Whatcom County for five years, where she heard criminal and civil trials and presided over the Whatcom County Therapeutic Drug Court. In the 15 years prior to her work on the Superior Court, she served as a tribal court judge for multiple tribes in the Pacific Northwest and the Southwest. She served as Chief Judge for the Upper Skagit Indian Tribe, the Nooksack Indian Tribe, and the Lummi Nation.
Blake Nordstrom
Blake Nordstrom was a longtime leader of the family company. Like his father, Bruce, Blake started his career in the stockroom. During high school and college, he worked as a "shoe dog," the long-used in-house term for a Nordstrom shoe salesman. Working his way up, he became president in 2000 and then co-president in 2015, sharing the role with his younger brothers Peter, and Erik.

In a store known for its customer service, Blake Nordstrom set the standard. He often went out of his way to connect with customers, employees and community members. He also dedicated many hours toward the revitalization of downtown Seattle as a member of the Downtown Seattle Association. With his wife, Molly, he chaired the major gifts campaign for United Way of King County for six years.
Sue Taylor
She is CIO of the Gates Foundation. Sue Taylor leads the team that develops, implements, and maintains all the enterprise applications and platforms that support core business processes across the foundation. In this role, Sue also partners with foundation leaders to continually advance cross-functional processes and digital capabilities in support of our programmatic work and overall operational efficiency.

Prior to joining the foundation in 2016, Sue was vice president of Applications and PMO at Honeywell Automation and Control Solutions, an $18 billion business group where she transformed a team of 600+ to successfully deliver global integrated system platforms. Prior to Honeywell, she served as chief information officer at Intermec, where she led the company's IT and enterprise business analytics and headed integration and operational excellence for all IT systems when Intermec was acquired by Honeywell.

Sue received her Master of Business Administration from the University of Iowa and a Bachelor of Science degree in business administration from California State University, Dominguez Hills. She holds certifications in Project Management Professional (PMP), Change Management, Situational Leadership, and Six Sigma Green Belt.
Alonda Williams
Alonda Williams is a senior executive with over 20 years of leadership experience across technology, education and the nonprofit industries. She has led teams for several Fortune 50 companies including Microsoft, Verizon Wireless and Qualcomm where her performance has been awarded and recognized with high honors. While Alonda has deep subject matter expertise in Product Management, Marketing Communications and CRM, she is equally passionate about People Development and coaching others for high performance. She is known for her direct yet collaborative style.
Brooke Vatheur
Brooke Vatheuer is VP of Strategic Performance at Alaska Air and a Business Transfer Alumna. As VP Strategic Performance, Brooke Vatheuer was accountable for the guest experience, operational metrics, gate space areas, ground staffing, air space management and employee engagement at Sea-Tac. The new leadership role reflects the airline's continued focus on Seattle as a center of national and global connections for guests traveling for both business and leisure. Brooke has more than a decade of experience at Alaska Airlines and Horizon Air. She started with Alaska in 2007 as an internal auditor and quickly took on new positions and leadership roles in the following years, including managing director of audit programs. In 2017, she joined Horizon Air as vice president of finance and planning where she oversaw operational performance, led strategic planning and continued to improve processes, collaboration and engagement among Horizon's frontline employees. Brooke earned an associates in business from Bellevue College, bachelor's degree in business administration from the University of Washington Foster School, as well as a master's degree in professional accounting. She is a certified public accountant.
Last Updated October 26, 2023