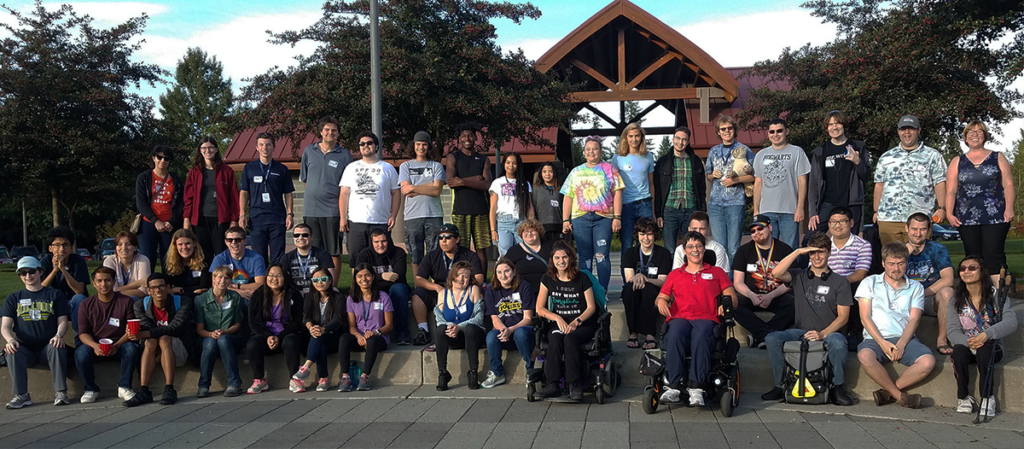 Earn Your Associate Degree
Occupational & Life Skills Bellevue College (OLSBC) is a demanding, yet supportive program for neurodiverse students with learning disabilities. Our goal is for you to gain competitive work skills and lead a fulfilled life after graduation.
Over the course of four years, you will:
Get ready for the workforce
Create your own career path
Enhance your communication and social skills
Complete a 250+ hour internship
85% of our graduates are
employed.
30% enjoy upward career mobility.
Get More Information From OLSBC
"*" indicates required fields
---
The OLSBC Journey

Explore your strengths, needs and supports
Determine what you need to be successful and ask for it
Choose your unique career and life path, understand your choices and make decisions
---
Program Fast Facts
16 students per class average for more personalized instruction
8 credits per quarter (90 credits total)
10-14 class hours per week
Morning and afternoon courses available
Community activities integrated in most courses
No classes in the summer quarter
Last Updated September 28, 2023