What is Sociology?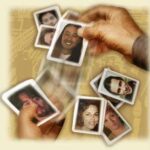 The beauty of Sociology is that it appears at every turn. We see it on our street corners, on television, in a phone call, a poem, or even in our morning routines. It's in our families, our friendships, our workplaces and our sex lives. In fact, no aspect of our social lives is unexamined by Sociology; it's a dynamic field of study that is practical and applicable to all of us in myriad ways.
As a discipline, Sociology is interested in social landscapes – our neighborhoods, our schools, our families, our media, our nation. These landscapes profoundly impact how we see ourselves in the world and how the world sees us. Sociology also explores the way in which we interact with one another, construct social meaning, and understand our sense of self. It's an analysis of our group memberships and a journey through our day-to-day activities. Sociology is living.
"Tell me the landscape in which you live, and I will tell you who you are"
-José Ortega y Gasset
Our Approach
The purpose of the Sociology Department is to empower students by educating them to think critically about the social world and cultivating in them the values, skills, and desire to become engaged citizens of a complex, multicultural world.
The Sociology Program at Bellevue College encourages a deep and complex understanding of the world through Sociological Thinking. Students learn to consider how their social circumstances impact their experiences and perspectives. This knowledge broadens understanding and introduces students to other ways of knowing and thinking, as well as new ways of learning and experiencing the world. Sociology emphasizes "outside of the box" thinking. A great Sociology class produces a community of deep thinkers – students who can see things from a variety of angles and who stop to consider various ways of seeing the world.
Sociology at Bellevue College is decidedly a "Public Sociology" in that we aim to bridge the gap between academia and the larger society. Historically, much of the knowledge created at colleges and universities the world over has remained within the walls of the so-called "ivory tower." Public Sociology attempts to share academic understanding with mass populations; you might say it's a "down to earth" Sociology. Others might say it's an "engaged" Sociology, one that oftentimes participates in the difficult social and political issues of the time. Indeed, part of our approach at Bellevue College involves an emphasis on fairness, equality and social justice. Our commitment to these values are reflected in our courses and in our daily lives as your Instructors. We try to make Sociology understandable, fun, engaging, and life-changing; we want you to go home and discuss these crucial topics with your family and friends! We think Sociology has very important lessons that can help us better understand and interact with one another.
Our Program is deeply committed to teaching. We believe our job is to empower students. As a result, our Instructors generally teach using an inclusive perspective that emphasizes active learning and student engagement. All classes explore issues of power and privilege, and each subject is approached from a variety of angles. We utilize a diversity of teaching styles as well. Since there are multiple ways of learning, multiple ways of knowing, and multiple ways of being, we employ in our courses a combination of class discussion, lecture, group work, individual work, and experiential learning like hands-on field research and occasionally service learning. We bring Sociology to life with films, role-playing activities, exercises, discussions, and lots of examples and illustrations. Our aim is to vary the in-class experience on a daily basis, as this helps reach a wide range of learners and keeps students engaged.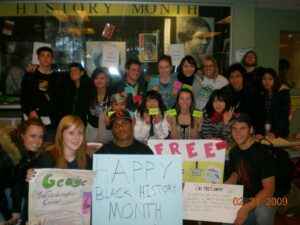 We think of our classes as "collaborative learning communities" in which we all teach and learn from each other. As such, our courses require student engagement. Participation in class facilitates learning; it provides students the opportunity to apply their own perspectives and backgrounds to the course content, thus learning valuable skills and taking students to deeper levels of learning. Participation also enables students to learn about the world from different perspectives, which broadens understanding. Our primary goal is to help students succeed at learning, and student involvement in class is crucial in this.
Contact Us
Denise L. Johnson, Chair of the Sociology Program, is located in the A-tower, room A100D. She can be reached at (425) 564-5143 and denise.johnson@bellevuecollege.edu
Chris Bell, Dean of Social Sciences, is located in the Social Science Division office, room D110J. For general questions, contact the Social Science Division front desk (room D110) at (425) 564-2331. The Social Science Division is open Monday through Friday, 8 a.m.-5 p.m. during Fall, Winter, and Spring Quarters, and open Monday through Thursday, 7:30 a.m.- 5 p.m. and Friday, 8 a.m.-12 p.m. during Summer Quarter.
Last Updated July 28, 2023