Did you know that the Sociology Program offers an Academic Concentration?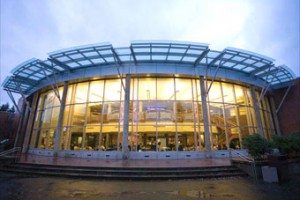 Students who are pursuing an Associates in Arts and Sciences degree can complete coursework in Sociology that will be specially noted on their transcripts and degrees. For example, your degree/transcript might read "Associate in Arts and Sciences with an Academic Concentration in Sociology." An Academic Concentration is similar to a minor. At the University of Washington, for example, most minors are 25 credits (or five classes); at Bellevue College, our Academic Concentrations are 20 credits (or four courses). If you do decide to pursue an Academic Concentration, be sure you put it on your resumé too!
Why should you complete an Academic Concentration in Sociology?
Besides the fact that Sociology is simply awesome and helps you become more informed about the social world (positively impacting your everyday life), it is also academically and professionally beneficial because it demonstrates to potential employers and university admissions officers that you have spent the time and effort to acquire some depth in a discipline, in addition to meeting BC's normal breadth requirements. In short, it can help you "stand out" as an applicant.
Who should consider getting an Academic Concentration in Sociology?
Students who are thinking about majoring in Sociology at a baccalaureate (4-year) university
Students who are fascinated by the topics discussed in Sociology classes
Students who are interested in careers that involve working with people or understanding human behavior and motives
What do you need to do in order to complete an Academic Concentration in Sociology?
Take 20 credits in Sociology (with a grade of "C-" or better in each class), distributed as follows:
1. SOC& 101 (5 credits): Introduction to Sociology
2. One course (5 credits) focusing on inequality from the list below:
SOC 105: Blacks in America
SOC 249: Disability in Society
SOC 253: Men & Masculinities
SOC 254: Gender in the Social World
SOC 256: Sex and Sexualities
SOC 258: Sociology of the Body
SOC 262: Sociology of Race & Ethnicity
SOC 264: Intersections of Inequality and Identities
SOC 278: Global Sociology
3. Any other 10-credits in Sociology
PLEASE NOTE: Students may apply only five credits from the concentration to Basic Skills and distribution requirements. The remaining 15 credits will count as electives.
AND THEN
When you are nearing graduation, complete a Graduation Application form and submit it to the graduation office electronically. Note: You will need to complete TWO SEPARATE Graduation Applications – one for your degree and one for your Academic Concentration.
Advising
If you have questions about the Sociology Academic Concentration, specific Sociology courses, majoring in Sociology, or potential careers in Sociology, contact one of your current or former Sociology instructors. All of our Sociologists are here to help you with any of your questions about Sociology!
Please see https://www.bellevuecollege.edu/socsci/advising/division_academic/ for advising information.
Last Updated April 27, 2022