The mission of Bellevue College intercollegiate athletics is to support the college's mission by inspiring academic and athletic excellence in student-athletes by providing an environment to support student-athletes to achieve their highest academic, athletic and personal goals.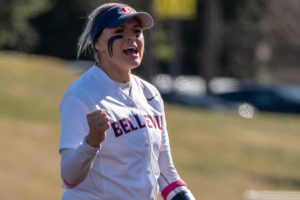 The athletic department at BC has goals and objectives that benefit both the college and the athletes themselves.

Enhance student retention and graduation rates to afford student-athletes the opportunity to transfer to four-year institutions
Maintain full rosters of teams to assure competitiveness within the NWAC and student enrollment support for Bellevue College.
Bellevue College offers 11 team sports which have solid reputations of being top competitors in the Pacific Northwest for over 30 years.
Rosters for teams are filled via active recruitment of athletes who enroll at BC to advance both educationally and athletically.
Last Updated July 21, 2022