Featured News in Volleyball: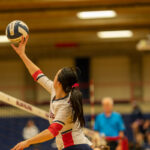 Bellevue College volleyball outside hitter Marin Mackey was named to the first team All-American junior college team as named by the American Volleyball Coaches' Association. Mackey led BC to a North Region title and a third-place finish at the NWAC Championships last month. She is ...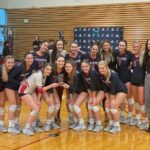 Bellevue College volleyball capped off an amazing season by taking down North Idaho in four sets to earn the third-place trophy at the NWAC Championships hosted by Pierce College. Bellevue controlled the front of the net as they recorded seven blocks on the match while ...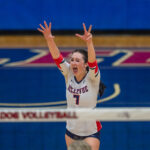 Bellevue College sophomore Marin Mackey was named Most Valuable Player of the NWAC's North Region this weekend as selected by the region coaches. She, along with Meg Perry and Kate Hansen who earned First Team Honors, led BC to the North Region title and the ...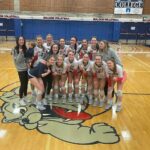 Belllevue College volleyball pulled off yet another dramatic comeback in today's NWAC Sweet Sixteen Regional Championship with a 3-2 win over Yakima Valley. The Bulldogs fell behind 2-1 before staging an emotional fourth set comeback then rode the momentum in set five to stun the ...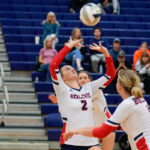 Bellevue College volleyball showed it's tenacity once again as the Bulldogs clawed their way back from a 2-1 deficit to win 3-2 over host Whatcom. Scores in the five-set thriller were 25-19, 17-25, 21-25, 25-22, 15-10. The Bulldogs rallied down 2-1 and came alive in ...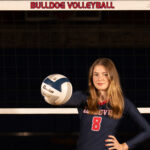 Bellevue College volleyball's Kate Hansen was featured on this week's NWAC podcast episode in which she speaks about her experience here at Bellevue and the excitement leading up to the upcoming NWAC volleyball playoffs. Complete podcast can be found here.
More ..
Last Updated October 27, 2022