Learn about Bellevue College's program providing educational, advocacy, and access services to neurodivergent students in one of our upcoming Information Sessions.
The program's areas of focus include: Executive Functioning, Social Interaction, Self-Advocacy, and Self-Regulation. Students receive individual and group support, and take academic classes designed to increase self-knowledge in career preparation and the above areas of focus. Students concurrently pursue degree paths of their choice from the wide variety of options available at Bellevue College.
Join us and bring your questions! Students, parents, educators, counselors, caregivers, and other professionals are welcome.
Please note that in order to be included in the program, students must view the Information Video and attend a Q&A Information Session. As with all aspects of the program, please communicate with us if this presents a barrier to you.
Watch this video any time:
If you would like to explore attending Bellevue College and the Neurodiversity Navigators program starting August 2021, please watch the video below:
The student must watch the video so that they fully understand the program and what they will be doing in the program.  Please take notes with your questions and comments!
For Fall 2021 (Classes start in August 2021)
After watching the video, come for Q&A! Bring your questions and comments to a live online session where we will cover FAQs and also answer your individual questions.
Note: Student attendance is required for participation in program. We take attendance from RSVPs and corresponding webinar log-in.
The 2nd Monday of each month, January – June
Time: 7 p.m. – 7:45 p.m. Pacific Time
Dates: Mondays, 2021
March 8
April 12
May 10
June 14
Download a Program Flyer here.
See the Program Requirements here.
Neurodiversity Navigators is separate from the Disability Resource Center, and has different deadlines. Students may register for accommodations with the Disability Resource Center all year.
Wondering how to choose a college, or if the college you like is ready for you? Watch this video for some ideas on how to decide!
https://youtu.be/DNvBpqrXJWY?t=650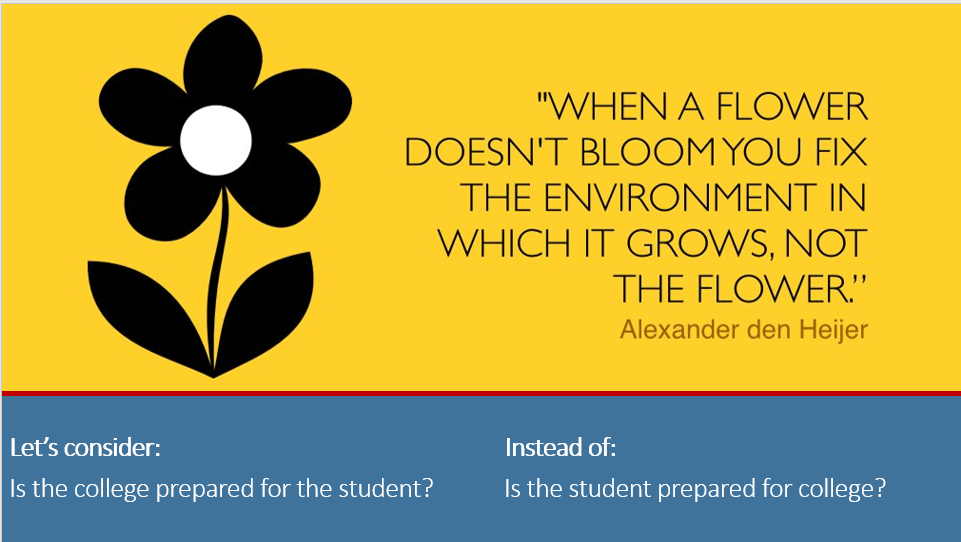 Last Updated February 17, 2021