The mission of the ABE Program at Bellevue College is to offer a flexible program to meet the diverse needs of students needing basic skills to become more self-sufficient by offering courses to support students' goals in transitioning to college classes, completing the GED®, or improving employment opportunities. Students will be able to function independently, participate more fully in a global economy, and exercise the rights and responsibilities of citizenship.
ABE courses are intended for students who are proficient in English but want to improve their basic reading, writing, and math skills.
Adults who are at least 16 years old.
Students under 19 must be formally released from high school before registering for classes. Contact your local school district for release forms.
People who are in this country on a student (F-1, M-1) visa are not allowed to participate in publicly (state or federal) funded adult education.
People in this country as nannies or au pairs on a study exchange (J-1) visa are required to participate in college-level academic classes. Homeland Security may have additional procedural rules regarding non-citizens.
People travelling in the U.S. on a B-1 or B-2 visa are not allowed to participate in study or education programs according to the U.S. Department of State.
Tuition is $25 per quarter for the Adult Basic Education (ABE) and High School Completion (HSC) program.
Pay online with card through the self-service portal on ctcLink. Instructions are here for making a payment.
Pay by phone 425-564-2309 with a card over the phone at your convenience. We are available Monday through Friday from 8:00 a.m. to 4:30 p.m.
Tuition Waivers
Help with payments is available if you have a Quest card AND original authorization letter, unemployment, DSHS, SSI, WIC, HUD, free or reduced lunch, or have a letter from a community organization. Please complete the tuition waiver form here.
Tuition waivers are required for each quarter you are enrolled.
Tuition waivers require your ctcLink ID and should be completed in the first four weeks of the quarter.
Tuition Waivers are processed by the enrollment office and take 1-2 weeks to process. Please visit the https://www.bellevuecollege.edu/studentcentral Student Central website to request help with your waiver status.
WORKFORCE EDUCATION
If you're receiving Basic Food or cash assistance from DSHS, Workforce Education may be able to help pay for textbooks, child care, and transportation – apply online to see if you qualify.
The ABE program offers day and evening courses. The English and math courses begin at elementary levels and provide rigorous academic instruction for GED® preparation, college preparation, and employment. Completion of a three day ABE Orientation is required to determine appropriate placement into the program. Substantial and sustained progress is required for continued enrollment.
All new students and returning students who have been gone for 3+ years are required to take a 3-day orientation course. During this orientation courses, you will complete your CASAS assessment and receive registration information for your quarterly courses.
ABE math classes help students learn math operations and use math in real situations. In the five different levels, they develop skills to:
Add, subtract, multiply, and divide whole numbers.
Add, subtract, multiply, and divide decimals, fractions, and percents.
Solve basic and intermediate algebra and geometry problems.
Read and analyze data, charts, and graphs
ABE English classes help students improve their reading and writing skills. In the four different levels, they develop skills to:
Read articles, papers, short novels, maps, graphs, charts, and other types of writing.
Write evidence-based, persuasive short and extended responses and essays
Improve grammar, spelling, and vocabulary.
Prerequisite: ABE Orientation and Advising
More information coming soon!
GED® Test Preparation classes at Bellevue College are designed for students with well-developed reading skills to:
Review and prepare for the four GED® tests.
Identify readiness to take the GED® tests based on in-class practice tests.
Develop test-taking strategies and study skills.
Important Links
How to Apply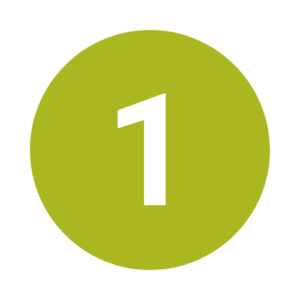 Step 1: Apply to Bellevue College
All Adult Basic Education (ABE) and High School Completion (HSC) students are required to complete the general Bellevue College application.
Program:
Degree or Certificate:

High School Diploma (HSC)
High School Equivalent/GED (HSC)
Reading/Writing/Math Skills (ABE)
Your new ctcLink student ID will be emailed to you. It may take a couple of days.
Activate your ctcLink Account
ctcLink offers a central location to find and register for classes, pay tuition and fees, update personal details, and more.
Activate your ctcLink account using your new student ID.
Create your BC Email
Your BC email is used to log in to online and computer services such as email, Canvas, and campus computers. Please set up your account as soon as you receive your welcome email. You will need:
ctcLink ID (in your admissions email)
You can read more about your NetID or watch a video walk through of this process.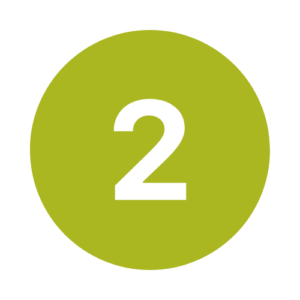 Step 2: Complete Student Intake Form
All new and returning students must complete the ABE Student Intake Form.
Your ctcLink Student ID is required to complete the form.
Applications are processed in the order received. Our programs often fill quickly so do not wait until the deadline to apply.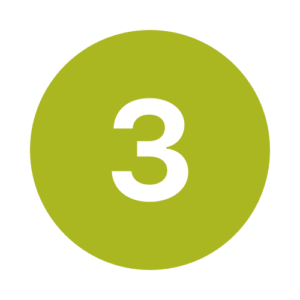 Step 3: Enroll in Class
Please give us a week to process your intake form. After you complete the application process, the office will send you steps via email to register and pay for class.
For assistance registering, you can visit us in R130 or read more on the Enrollment Services website.
CASAS Assessment
All Adult Basic Education (ABE) students are required to complete the CASAS Assessment. This assessment will be completed during your orientation course. You will also take follow up assessments during your time in the program. There is no cost for taking this assessment; however, there is a $25 tuition fee for Orientation that also covers any ABE classes you take for the rest of the quarter.
---
Contact Us
Email us at abe@bellevuecollege.edu
Visit our office in R130 Monday-Friday 8:00 a.m. – 5:00 p.m.
---
Website manager Ted Mansfield
Last Updated November 16, 2023