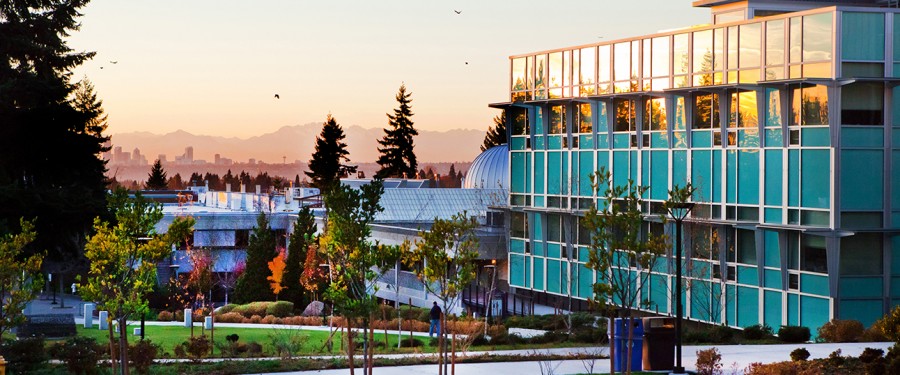 The list below does not include all the services we offer and is subject to change.
We encourage you to check individual department websites for the latest updates on how to connect with our services.
For a full listing of resources available (including those providing remote support) please visit our website.
Athletics:
BC Athletic teams will be practicing and holding competitive events during fall quarter. For more information, please visit the Athletics website. 
Benefits Hub/Food Pantry: 
Food Boxes: Tuesdays 8 a.m.–5 p.m., starting Oct. 5, the Benefits Hub will distribute food boxes to students. Please visit the Benefits Hub website to reserve a box or stop by U-Building 111 during our hours of operation.
Other Services: The office will provide services remotely all other days of the week.
Career Connections: 
The Center for Career Connections will be open for some in-person services on Tuesdays and Wednesdays by appointment only. Online services are available 5 days a week. Students can make appointments online.
Center for High School Programs:
Office front service area is open Tuesday and Wednesday 8 a.m.–5 p.m. (the desk will be closed from noon–1 p.m. for lunch).
Services by appointment (remote).
College Bookstore:
In-store shopping and online pickup by appointment Monday–Thursday, 9 a.m. –2 p.m., Friday 9–11:30 a.m. Schedule appointments at bookstore@bellevuecollege.edu.
Extended hours during RUSH & no appt. needed for processed online order pickup (takes 24 hrs.) 
Early Learning Center (ELC):
Enrollment Services:
In-person appointments may be scheduled as needed. Students needing in-person services should contact Enrollment Services through the Online Help Request Ticket System. 
Financial Aid:
Housing:
Information Desk (U Building):
Open 8 a.m.–6 p.m., Tuesdays and Wednesdays, drop ins welcome during this time. 
International Education and Global Initiatives:
Library Media Services:
Pizza Café & Coffee Shop:
Pizza Café (located in Student Housing) Monday – Thursday, 10 a.m. – 6 p.m., Friday, 10 a.m. – 3 p.m.
C Coffee Shop (Located in the Student Union Building), Monday – Thursday, 8 a.m. – 5:30 p.m.
RISE MakerSpace: 
Student Computer Labs & Printing Kiosks:
See website for up-to-date times and locations. 
Student Engagement Office (previously known as Student Programs):
We will continue providing services remotely, but students and student groups will be able to book various rooms in C Building and A265 for studying and/or group meetings through our office. Check out our website! 
Student Central: 
Student Central Offices (Workforce Education, Enrollment Services, Financial Aid, Evaluations & Graduation, and Placement & Testing Services) are closed to the public on Fridays. These offices will continue to provide online services Monday through Thursday with some in-person appointments and in-person testing on Tuesdays and Wednesdays as indicated above. 
Student Financial Services (Cashiers):
In-person appointments may be scheduled as needed. Students needing in-person services should contact SFS at sfs@bellevuecollege.edu. Review our website here for additional information. 
Testing & Placement Office:
In-person placement testing will take place on 9/21, 9/28, 10/12, 11/2, 11/30, 12/14 and 12/28 by appt. For more information, click here. 
Welcome Center:
The Welcome Center will be offering tours for prospective students and will be providing virtual service too.  For more information, please visit the Welcome Center website. 
Workforce Education:
In-person appointments may be scheduled as needed. Students needing in-person services should contact their Workforce manager. 
Last Updated November 4, 2021