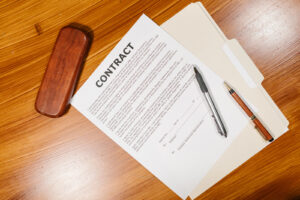 During Campus Equity Week, come learn about your rights and your responsibilities as an adjunct instructor at Bellevue College. We will cover course assignment, office hours, promotion, annual/multi-annual contracts, class caps, course evaluations, performance reviews, participation in college governance, professional development, leave, unemployment insurance, childcare benefits, and more. Tuesday, October 26, 3-4 p.m. ...
Read more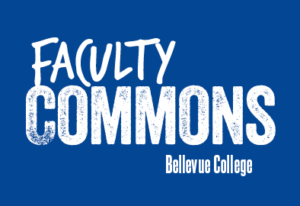 Take advantage of a direct connection with BC Administrators! Join us for a conversation with campus-wide leaders during their office hours. They are interested in discussing what they are working on and hearing what's happening in your area of the college. BC Administration Initiatives include Achieving the Dream, Integrated Student Services, Faculty Professional Development, Lean ...
Read more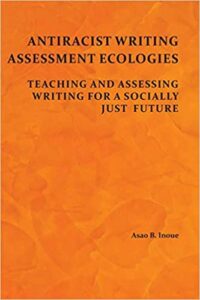 The American educational system was designed (and has been redesigned again and again) to center Whiteness and colonize the minds of BIPoC students. As agents of this system, all of us—including instructors of color— have been, and continue to be, complicit in this educational legacy. Our complicity in an unjust system says more about the ...
Read more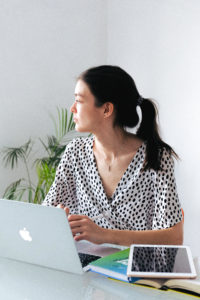 Thinking about a sabbatical? We encourage you to come to this session to meet with members of the Sabbatical Leave Committee. We will review the most up-to-date application process, requirements, and timeline, as well as provide examples of applications from faculty who have recently been awarded sabbatical. Applications will be due late January or early ...
Read more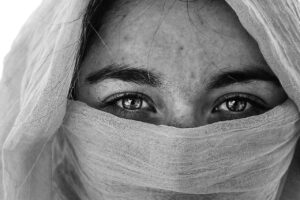 In this interactive workshop, participants will be introduced to Arab culture. We will dispel myths and misconceptions about Arabs, identify and define major concepts (such as Arab vs Muslim), and touch on the impact of what is happening in the Arab world today on the Arab community in the United States. An important goal of ...
Read more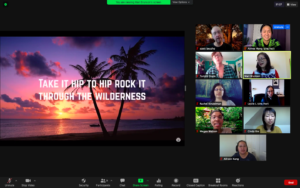 Welcome to our BC Faculty & Staff Singing Group! This is a great opportunity to take some time away from your work and meet other colleagues from campus! For Fall Quarter, we will meet every other Friday and make music together from the safety of our own homes! Aimee Hong, Faculty of Music at BC, who ...
Read more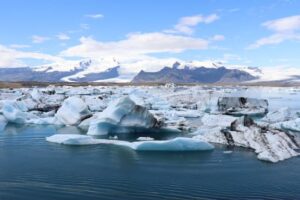 The Climate Justice Faculty Learning Community (FLC) will be fully online this Fall. It involves three synchronous two-hour workshop-style sessions in Fall quarter during which participants hone their knowledge of climate justice issues and learn about ways to bring this issue into one of their courses and involve students in civic engagement around this issue. ...
Read more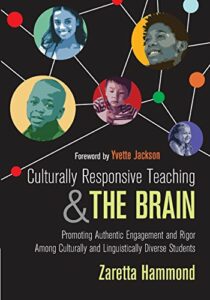 Culturally responsive and sustaining teaching practices work to close the opportunity gaps present in our educational system. These teaching frameworks bring together brain-based learning with practices that strengthen the assets of our culturally, linguistically, and neuro diverse students. Zaretta Hammond's book leads us through how culturally responsive practices impact cognitive functions, and when done well, ...
Read more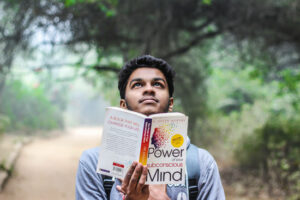 The materials we choose for our courses impact student success in multiple ways. The relevancy of the content to our students and the cost of those materials are two aspects that faculty can control, and using Open Educational Resources (OERs) is one strategy. Although OERs have been demonstrated to have measurable positive outcomes on student ...
Read more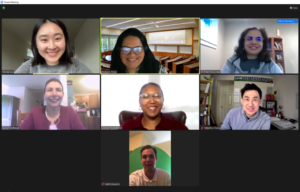 Even if you've taken High 5 before, we welcome you to dive into how to approach these 5 practices in blended instruction. Virtual classes present new challenges when compared to 100% on-ground classes. How do we build community, connect with our students, create clear assignments, and stay flexible as an instructor? What do the High ...
Read more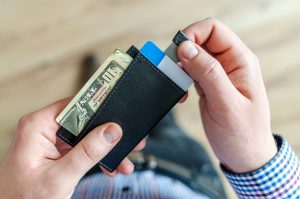 Curious what all those deductions are for? Wondering who OASI is and why they take a chunk of your paycheck? There have been many questions about how to read paychecks.  Particularly, for faculty, it gets really confusing as they may be compensated for attending PD or working on projects and other special assignments. A union ...
Read more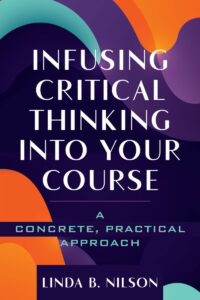 As college instructors, most of us may consider ourselves to be critical thinkers and our students to be engaged in critical thinking in our courses. Some of us are teaching courses with a critical thinking (CT) outcome, approximately 10% of BC courses, in fact. Are you confident in your definition of critical thinking, your lessons ...
Read more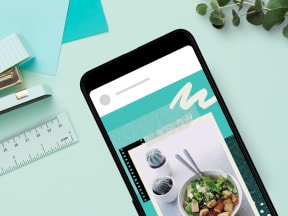 Join these sessions to share ideas about integrating a variety of social media into your courses. We know that our students use a variety of media to connect with friends, family, news, information, and entertainment. How can we use them to make a positive impact on our students' learning? This is an informal, sharing community ...
Read more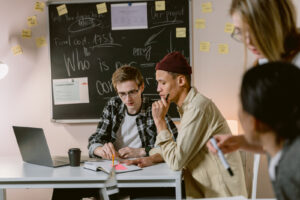 Are you new to teaching or do you want to revisit some of the foundations of college instruction as it relates to virtual learning?  The Nuts and Bolts workshop strand engages faculty in discussions about the fundamentals of being a college instructor while making practical applications to our courses. Throughout these sessions, we introduce evidence-based ...
Read more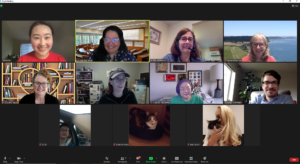 As we're anticipating a re-opening of the campus in the coming year, we need to start considering how to bring what we've learned about effective teaching in a virtual class to our face-to-face courses. Promoting inclusivity and diversity in the classroom is the instructor's privilege and responsibility. How can we do this in a hybrid ...
Read more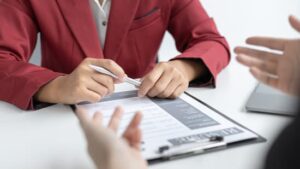 You've made the first cut, and maybe even the second!  Now you are called in for the interview. An interview for a full-time faculty position may include a variety of components: a campus tour, a meet and greet, a timed question/answer session, a writing prompt, or a teaching demonstration.  Learn more about interviews and consider ...
Read more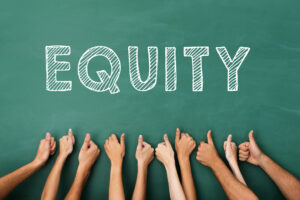 Over the 2020-2021 academic year, faculty in the Parent Education and Psychology programs committed to reflecting on their student data, teaching practices, and goals through an equity lens. Join Jamie Cho, Parent Ed, and Deepti Karkhanis, Psychology, to learn from their work to transform their programs by breaking cycles of systemic inequities and building new ...
Read more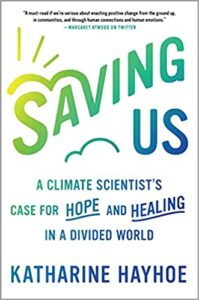 Have you ever found yourself struggling to have meaningful conversations about climate change, especially with people you care about who may misunderstand the message or distrust the science, and wishing for more effective tools to convey your ideas? Please join us to explore the ideas in "Saving Us: A Climate Scientist's Case for Hope and ...
Read more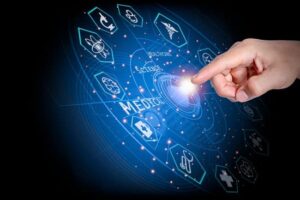 Why Interdisciplinary Studies - IDS programs provide students with valuable learning opportunities to synthesize ideas and information from multiple disciplines. They learn to see connections between seemingly disconnected areas of study, thereby developing new insights and potential innovations in areas of interest to them. They become more effective communicators, critical thinkers, reasoners, and appreciators of ...
Read more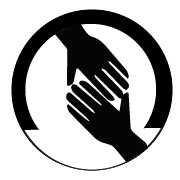 Are you eligible for unemployment benefits? Come find out! Unemployment or reduced-employment benefits are available between quarters! Find out if you are eligible and how to apply. Friday, December 10, 1 p.m.-2 p.m.   Join Zoom Meeting For more information, contact Tobi Rosenberg, A&H, BCAHEVP@gmail.com
Read more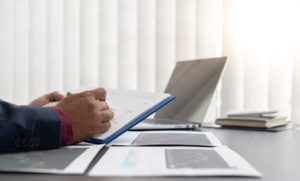 Do you ever read your course evaluations wishing you had that information to make changes during the quarter to support those students? Have you ever done, or thought about doing, mid-term evaluations with your students? Learn about the pilot student feedback project we ran in winter and spring 2021, with 28 instructors and 950 students! ...
Read more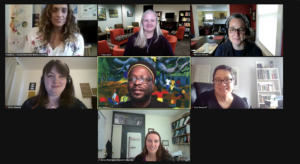 Experience the wonderful world of storytelling as pedagogy! In Why Black Lives Matter 201, we will engage with and discuss the works of famed African American storyteller Diane Ferlatte. We will also practice with The CBE Story: A Strategic Storytelling Toolkit to develop storytelling pedagogical practices that may increase the academic success of Black and ...
Read more

Do you have a current Diversity Statement? Can you articulate your commitment to diversity, equity, and inclusion in writing? What about in an interview? A Diversity Statement is now a requirement for any employment in higher ed and articulating your commitment to diversity and equity is also important for promotional purposes. This 2-session workshop will ...
Read more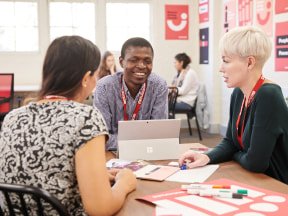 Do you have a teaching philosophy? Do your students know what it is? Could you articulate it in writing? What about in an in-person interview? A statement of teaching philosophy is often a requirement for tenure-track teaching jobs (and increasingly for adjunct teaching jobs as well) and being able to articulate your teaching philosophy can ...
Read more
Last Updated February 11, 2020