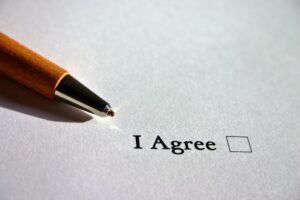 Learn about your contractual rights and your responsibilities as an adjunct professor at Bellevue College. We will cover course assignment, office hours, promotion, annual/multi-annual contracts, class caps, course evaluations, performance reviews, participation in college governance, professional development, leave, unemployment insurance, childcare benefits, and more. Open to BCAHE Members. Thursday, February 1, 12:30 - 1:30 p.m. ...
Read more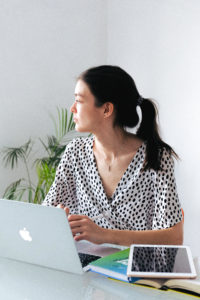 Thinking about a sabbatical? We encourage you to come to one of these sessions to meet with members of the Sabbatical Review Committee. They will review the most up-to-date application process, requirements, and timeline, as well as provide examples of applications from faculty who have recently been awarded sabbatical. Applications will be due winter quarter ...
Read more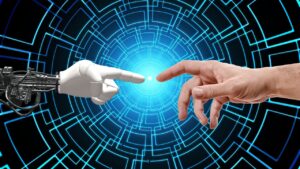 In this self-paced workshop series, participants will connect with other faculty and hear from a guest speaker to determine how generative artificial intelligence should and/or should not be used by students and what the consequences for misuse should be. The ultimate goal of this workshop is for faculty to individually create policies on AI and ...
Read more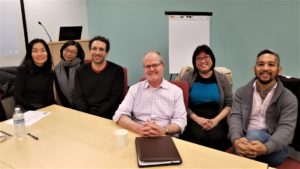 This interactive workshop provides a broad overview of the diverse experiences and challenges faced by Asian American communities. Key topics will include the inception of ethnic studies and Asian American studies, the history of anti-Asian violence, linguistic discrimination, Asian American mental health, the model minority myth, racial triangulation, and cross-racial solidarity. Asian and Asian American ...
Read more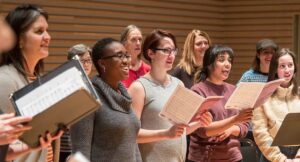 Come join our BC Faculty & Staff Singers! This is a great opportunity to take some time away from your busy day for a refreshing time with colleagues from all over campus! For Winter Quarter, we will start the new year with our first virtual meeting on Jan 12th. Then, every Friday we will alternate ...
Read more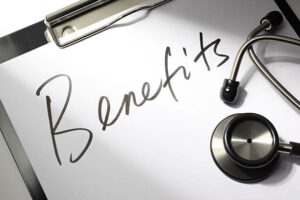 Curious about your healthcare benefits options? There are a variety of benefits offered to BC employees that you might be missing out on. Representatives from BCAHE and HR will cover major benefits and how they might be right for you. Thursday, February 15, 12:30 - 1:30 p.m. Join Zoom Meeting For more information, contact Gretchen ...
Read more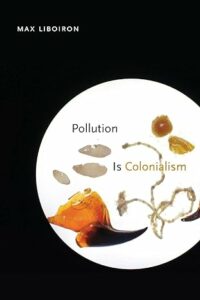 Join facilitators Ferdinand Tablan (Philosophy) and Alice Jenkins (iBIT) to discuss Max Liboiron's "Pollution is Colonialism." The book presents a framework for understanding scientific research methods as practices that can align with or against colonialism. They point out that even when researchers are working toward benevolent goals, environmental science and activism are often premised on ...
Read more

Performance reviews occur in the 2nd and 5th quarters of employment. Performance Evaluations occur in the 8th quarter of employment and then every 3 years. This workshop will answer any contractual questions you have and offer support for completing reviews and evaluations. Tuesday, January 16, 2:30 - 3:30 p.m. on Zoom Join Zoom Meeting For more ...
Read more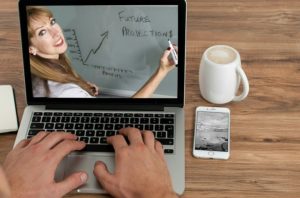 Do you use videos to convey key content in your courses? Do you wonder if students are watching those videos and engaging with them? Join Li to learn about the changes in her students' engagement with the videos in her online courses after she used the feature in Panopto to embed quizzes. Li will then ...
Read more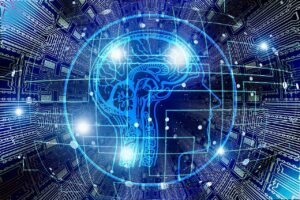 Are you interested in learning more about the use of AI in the classroom and how to incorporate this tool in your class assignments? This book club workshop will provide you with practical ideas on how you can use AI in your course assignments. We will also unlock powerful ways to streamline teaching and save ...
Read more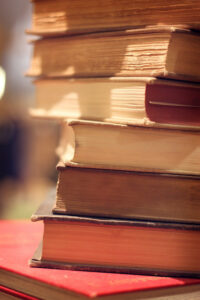 Did you know the BC Library has book club sets you can check out and YOU run a book club on campus!? Each set has 8 copies of the book, and a digital guide to running the book club which includes sample discussion questions. The Equity Reads program has a wide variety of titles that ...
Read more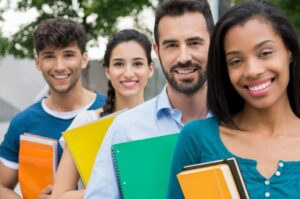 Tell us if you'd like to join or facilitate a book club in winter or spring! The Equity Reads program has a wide variety of titles that present many different lived experiences, in various genres. There are graphic novels, poetry, memoirs, and more. Each set has 8 copies of the book, and a digital guide ...
Read more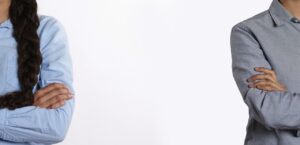 Despite our best efforts, at some point in our lives conflict is inevitable. This workshop combines Psychology and Communication principles to address the skills needed for handling disagreements in the most effective manner possible. During this interactive workshop, participants will collaborate with faculty and staff members while exploring tools for defining problems, choosing the most ...
Read more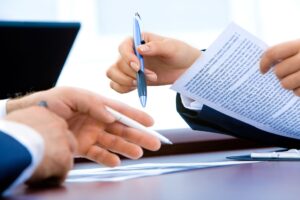 As Bellevue College negotiates difficult budget times, finding funding for new initiatives can be tough. However, BC was awarded $5 million last year in grant funding for programs and services across the college like the Workforce Education office, the Early Learning Center, and Cybersecurity. But where did that funding come from, and how can programs ...
Read more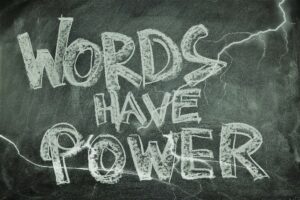 This winter, join Cheryl Engstrom, Marketing Faculty, in this brand-new workshop designed to provide you with the tools to write effective messages, emails, and announcements. Learn to write stronger, not longer, to create more powerful everyday business communications to faculty, staff, and students. We will be reviewing and implementing techniques from the art of public ...
Read more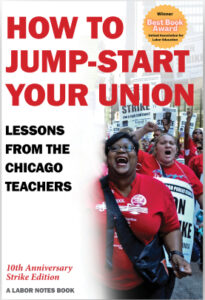 Our union, the BCAHE, is one of our greatest sources of strength for improving not only our pay, but also our working conditions and students' learning conditions at BC. Because the BCAHE represents our collective power, we can accomplish much more as a union than as isolated individuals. With our next contract bargain coming up ...
Read more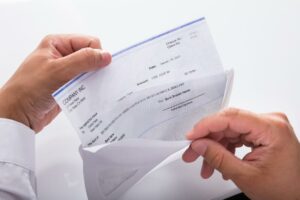 What to know what all those deductions from your paycheck are? Want to know what OASI, Herp Sup, FSA or DCAP mean? Come join this Zoom meeting and we'll walk through the paycheck site in ctcLink and learn all about what those abbreviations mean. Open to BCAHE members. Monday, January 29, 12:30 - 1:30 p.m. ...
Read more

Join us for a dynamic 90-minute workshop designed for instructors looking to explore new ways to integrate AI into their classrooms to enhance student learning, boost engagement, and foster inclusivity. In this session: Explore the potential uses of AI for students. Engage in discussions about the capabilities and limitations of AI in classrooms. See examples ...
Read more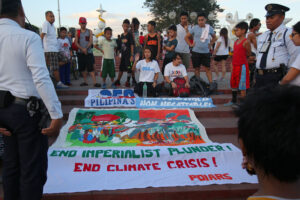 Not up for a full-length Climate Justice Faculty Learning Community (FLC) and only want to explore climate justice a little bit? Or do you want to complete the entire FLC experience by creating and teaching a climate justice lesson in one of your courses sometime this academic year? Have a good handle on climate justice, ...
Read more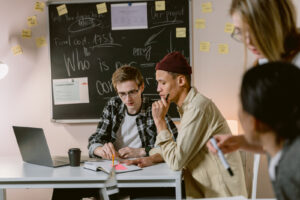 This course is the culmination of four years of hard work by members of the Faculty Commons, the Achieving the Dream Faculty PD Committee, and multiple partners across campus. Over 100 faculty and staff have either developed or reviewed this course, and our goal is to eventually have it become a regular part of new ...
Read more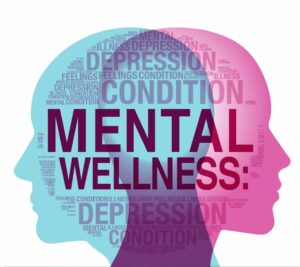 Showing compassion and care to those who may be struggling emotionally Our students are experiencing increased rates of anxiety, depression, and other mental health related concerns, and the ongoing pandemic has only exacerbated these issues. This 4-part, 8-hour introductory workshop provides faculty with 1) a greater awareness of the impact of mental health, including learning ...
Read more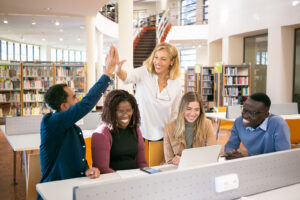 In session 1 we'll look at the definition of Mindful Communication, research findings, and practice being Present. Session 2 will focus on Intention and Attention. In session 3, we'll explore Nonjudgement and Mindful Speaking. Session 4 will include practice in Deep Listening along with a wrap up. 4 Thursdays, 2:30-3:30 p.m., Jan. 25, Feb. 1, ...
Read more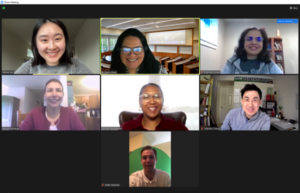 Are you new to teaching? Or do you want to revisit some of the foundations of college instruction related to teaching and learning? The Nuts and Bolts workshop engages faculty in learning and discussions about the fundamentals of being a college instructor, while making practical applications to your courses. Throughout these sessions we introduce evidence-based ...
Read more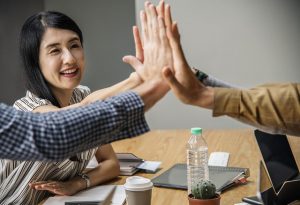 High 5 for Online Instruction is a required part of Phase II of the OETA. This course, facilitated by Jen Anderson and Tonya Estes, leads faculty through 5 equity-creating practices that help online instructors build community, connect with our students, create clear assignments, and stay flexible within a well-structured Canvas course. This workshop helps you ...
Read more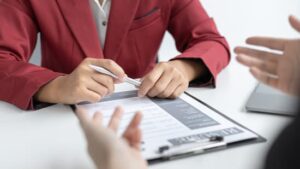 You've made the first cut, and maybe even the second!  Now you are called in for the interview. An interview for a full-time faculty position may include a variety of components: a campus tour, a meet and greet, a timed question/answer session, a writing prompt, or a teaching demonstration.  Learn more about interviews and consider ...
Read more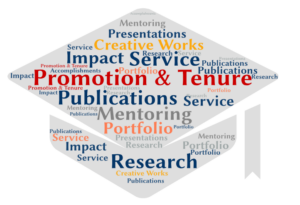 Full-Time faculty promotion materials are due April 15, 2024! It's not too early to start working on your promotion application for either Senior Associate Professor or Full Professor. Drop in to review the process and criteria for promotion with members of the Full-Time Faculty Promotion Review Committee (FTPRC).  They will provide accurate information, answer questions, ...
Read more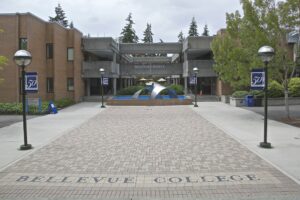 These sessions are informal Q&A sessions for faculty to connect with Bellevue College President and the cabinet. Don't miss this opportunity to ask questions, provide feedback, and share ideas! Fall 2023 President's Cabinet Office Hours (6)
Read more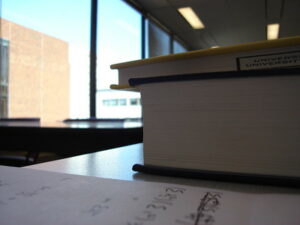 The Curriculum for the Bioregion (C4B) Online Curriculum Collection is a large database of engaging teaching activities used by higher education faculty. The Collection receives over 5 million unique visits per year from around the world. Publishing to this data base makes your climate justice lesson widely available, while at the same time helping you ...
Read more
No matter how long you've been teaching, this transformational offering is for you! Why? Students' engagement in the classroom can positively impact their learning, success, and persistence in college. As instructors, you can impact students' interest and investment by enriching your awareness of the context of their identities (and yours), thoughtfully reflecting on relevant frameworks ...
Read more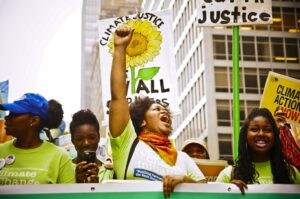 Do you want to teach climate justice in your course, but don't have the time or bandwidth to create your own climate justice lesson? If yes, this is for you! Almost 80 climate justice lessons exist in the BC Climate Justice Curriculum Repository. These lessons were created by BC faculty, beginning in 2018, and include ...
Read more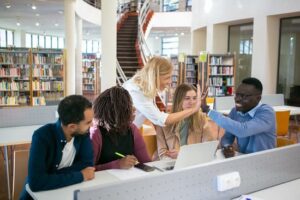 Whether you're trying out something new with your class or you'd like feedback on one of your frequent practices, Teaching Squares is for you! Winter Quarter you can join fellow faculty members to observe and learn from one another in this non-evaluative process of reciprocal classroom observation and self-reflection. This means you will observe three ...
Read more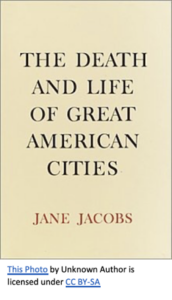 Join facilitators John Passmore (Interior Design) and Deborah Leblang (Art) to discuss Jane Jacobs' influential book "The Death and Life of Great American Cities" and the recent documentary "Citizen Jane: Battle for the City." Both the book and the film provide a scathing critique of mid-century urban renewal policy, as well as offer a positive ...
Read more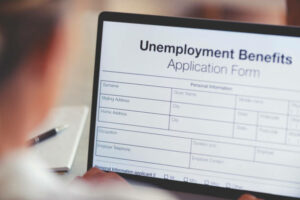 If you are an adjunct faculty, you may be eligible for unemployment insurance benefits at the end of the quarter! Come to this workshop to determine your eligibility and learn how to file for benefits. Open to BCAHE members. Friday, March 7, 1:30 - 2:30 p.m. Join Zoom Meeting Questions? Contact Taylor Dalrymple Taylor.Dalrymple@bellevuecollege.edu OR ...
Read more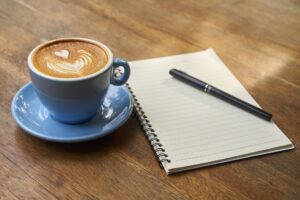 Is it time to update your CV? Are you confident you know the difference between a resume or CV? How do other college instructors structure their CV? Join your colleagues in this 2-session workshop designed to support your newest CV updates, whether you're applying for a new position, for promotion, or just wanting to keep ...
Read more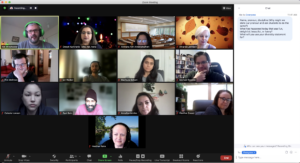 Do you have a current Diversity Statement? Can you articulate your commitment to diversity, equity, and inclusion in writing? A Diversity Statement is now a requirement for any employment in higher ed and articulating your commitment to diversity and equity is also important for promotional purposes. This 2-session workshop will focus on the types of ...
Read more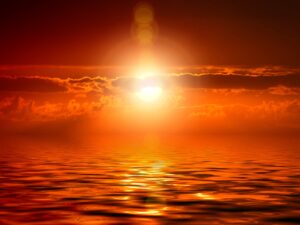 Do you have a teaching philosophy? Do your students know what it is? Could you articulate it in writing? What about in an in-person interview?  A statement of teaching philosophy is often a requirement for tenure-track teaching jobs, and increasingly for adjunct teaching jobs as well. Being able to articulate your teaching philosophy can also ...
Read more
Last Updated August 15, 2023