Faculty Commons: For Faculty by Faculty
Welcome to Faculty Commons!
Your space for learning, meeting, collaborating and growing.
Black Lives Matter
   We are delivering our offerings through a variety of learning modalities:
Fully Online: All engagement in the offering is asynchronous on Canvas.
Fully Remote: All engagement in the offering is synchronous with no Canvas work required. These are mostly single session offerings.
Hybrid with Remote Synchronous: The main course is delivered on Canvas, and there are required synchronous sessions held through Zoom or Teams.
Hybrid with On-ground Sessions: The main course is delivered on Canvas, and there are required on-ground sessions held in the Faculty Commons.
Hy-Flex: The offering is delivered on ground, and participants are encourage to come to the Faculty Commons, but there are flexible remote-in capabilities. The Faculty Commons has a couple of camera and microphone set-up options, as well as screens and computer connections. Remote participants can see and hear what is happening on ground. In addition, the remote participants are projected on a large monitor so the on-ground participants can see and hear them. There may or may not be a Canvas component to these workshops.
New Faculty Orientation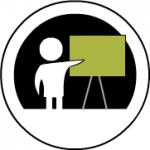 Each new faculty is highly encouraged to attend the face-to-face orientation provided at least once a quarter.  In this training, participants learn about our college culture and organization, faculty rights and responsibilities, and resources to support faculty and students.
Learn more
Creating Equity at Bellevue College

The Faculty Commons is committed to providing equitable, relevant, evidence-based, and transformational faculty development opportunities to all instructors at Bellevue College. To that end, the Faculty Commons offers a variety of workshops and equitable strategies centered on developing and enhancing our inclusive practices at Bellevue College. 
Visit Us!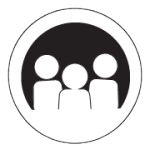 We are located on the Main Campus, D104, just across the cafeteria.
Summer Hours: Our doors are open Monday-Thursday, 8:30 a.m. – 5:00 p.m. Friday, working remotely. Need access outside of these hours, please email (aris.andrade@bellevuecollege.edu). To reserve a meeting space, please submit your request in 25Live.