Faculty Commons: For Faculty by Faculty
Welcome to Faculty Commons!
Your space for learning, meeting, collaborating and growing.
Black Lives Matter
*Per WA state COVID-19 guidelines on social distancing, most of our offerings are online.
New Faculty Orientation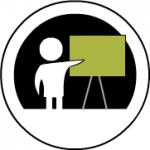 Each new faculty is highly encouraged to attend the face-to-face orientation provided at least once a quarter.  In this training, participants learn about our college culture and organization, faculty rights and responsibilities, and resources to support faculty and students.
Learn more
Creating Equity at Bellevue College

The Faculty Commons is committed to providing equitable, relevant, evidence-based, and transformational faculty development opportunities to all instructors at Bellevue College. To that end, the Faculty Commons offers a variety of workshops and equitable strategies centered on developing and enhancing our inclusive practices at Bellevue College. 
Visit Us!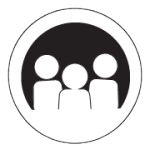 We are located on the Main Campus, Room D104, just across the cafeteria.
Our office is open Monday-Friday, 8:30 am – 5:00 pm.
If you need access outside of these hours, please give us a call at (425)564-3344.
You can also email Aris Andrade (aris.andrade@bellevuecollege.edu).
Walk-ins are welcome!