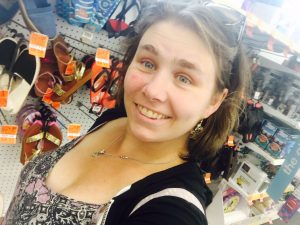 My name is Caitlin, and I graduated from OLS Bellevue College in 2013. I am now in my 5th year as an After-school Assistant and Nap Teacher at Learning Tree Montessori school. I was hired by Learning Tree after I completed my internship there during my 4th year at OLS.
I really love working in the afternoon with my team, and I have been enjoying doing circles and projects with the kids. There is always hard parts about my job but what keeps me going is being able to see the kids everyday, reading to them, playing with them on the playground, doing projects and seeing how much they enjoy them, and having dance parties. I would say just having a good time with the kids and seeing them grow and learn.
While I learned many things during my time in the OLS Program, the skill that Nathan taught me in Personal Finance to determine needs vs wants really helps me choose wisely when I am buying things. That was one of my favorite classes and teachers!
My advice for OLS Students is to do your best and work hard. You got this!
---
Do you have an OLS story to share? We would love to hear from you! Contact us to share your story.
Last Updated December 7, 2021