Home
For specific questions, the best way to reach us is via email (veterans@bellevuecollege.edu), or use the button below to submit an Online Ticket Request for help or information. Submitting a ticket is easy, fast and secure. You can also track your ticket's status and ask follow-up questions. Your ticket is routed to the person best able to assist you.
Emergency Funds Available
Bellevue College students with financial hardship may qualify for emergency funds from the federal CARES Act.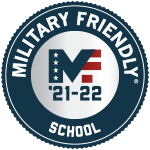 Bellevue College's Veterans Program is designed to assist military service members and their families with their journey through college, career and beyond. Whether you are active duty, a reserve member, or a veteran, we are here to help you and your family with assistance in pursuing your educational goals, accessing VA benefits, selecting a career path, writing a resume, connecting to jobs or internships, and much more.
---