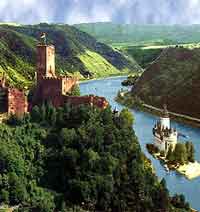 Willkommen Auf der Deutschen Seite
The Bellevue College German Program is committed to offering a solid one-year sequence of German instruction. Listening, speaking, reading, and writing are addressed in depth. German culture is woven into all our classes. Web exercises, film clips, and websites are part of the technology to assist learning. Bellevue College also offers German tutoring sessions free of charge.
German is recommended to fulfill a World Language requirement in our state colleges and universities, but also to enhance any other major. Fluency in German is suggested for majors in engineering, international relations, marketing, pre-law, the sciences, and community service. We believe strongly that studying a foreign language and culture gives one a strong foundation for any creative endeavor in the future.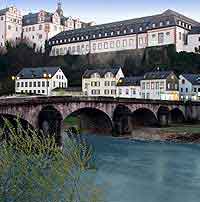 Bellevue College is the only two year college in the greater Seattle area offering First Year German classes starting with two German 121 classes in Fall, continuing with one German 122 in Winter, and finishing the sequence with German 123 in Spring. We offer German 121 and 122 in Winter, and German 122 and 123 in Spring. Since we are a small program, we only offer day classes.
We do recommend to students who need three sections to start their German language classes in Fall. However if you don't need all three classes, starting in Winter is just fine.
Class Descriptions
Last Updated May 23, 2023