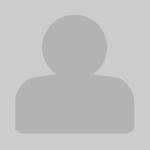 Mari Brunson
Full-time Japanese Instructor
Phone: 425-564-2069
Office Location: A245 B
Biography:
Mari Brunson was born and raised in the Tokyo area. At 17 she moved to Rochester, New York, with her family and spent two and a half years attending an American high school and college before moving back to Japan. Upon arrival in the United States as a teenager, Mari was surprised to learn how ignorant she was about her own country. This fueled an urge to learn more about her people, culture, and language; this eventually led Mari to become a Japanese Language teacher. She earned a BA in Japanese Language and Studies and a MA in Linguistics at Sophia University in Tokyo.
Mari has taught at Bellevue College since 2009 and begins as a full-time instructor fall 2014. Mari's prior work experience includes teaching Japanese Government Scholarship students and researchers at the University of Hokkaido and at the Tokyo Institute of Technology, teaching foreign diplomats and language teachers at the Japan Foundation Japanese Language Center in Tokyo, and working as a consultant to the Natural Language Processing Group at Microsoft Corporation. She has also taught at Shoreline Community College and at Everett Community College.
In 1997, she left Japan with her husband and two young children, moving to the Seattle area without knowing a single local person. Mari quickly fell in love with the tall evergreens, mountains, lakes and relaxed people and culture of the Pacific NW. She now considers Seattle home.
Mari's current interests outside teaching include learning violin, supporting local sustainable farming, and participating in the Slow Food movement.