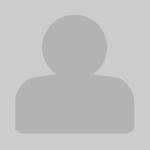 Weihong Geiger
Full-time Chinese Instructor
Email: wei.geiger
Phone: 425-564-2755
Office Location: A245 F
Biography:
Ni hao ('hello' in Chinese), my name is Weihong Geiger. Thanks for checking out the BC World Language department webpage!
I would like to take some time to tell you a little bit about myself. I was born and raised in Beijing, China. Beijing has a population of more than 20,000,000, and it is a very modern city today. It is such a different city from when I was in China. I miss the old city colors, the rich smells and the complex culture.
I left China 22 years ago. I went to graduate school in Japan. I was a full time student and a part time Chinese teacher in Japan for 8 years. Since then, teaching Chinese has become part of my life, and eventually became my professional life. I have taught businessmen/women and college students. It has been more than twenty years since my first teaching job. I still enjoy teaching very much.
I came to Washington to stay in 2003. I was surprised that we can have six and half days of rain in one week.
I joined Bellevue College in 2004, and in 2007 developed the first Chinese online class in the state. Our online class students were taking class from other states and countries. So far we have had students taking our class in France, the United Kingdom, China, Japan, and Singapore. Yes, we have a very good program! The BC Chinese program offers a variety of Chinese courses. We have classroom, online, and hybrid classes. Students can choose the class that best fits their own schedule. Students can use the language lab to practice. They also can use the tutor center to practice character writing and pronunciation. We have group and personal tutors.
I have taught in-classroom, hybrid, and online classes. I enjoying teach all kinds of classes. I like all my students, and care about their future education. I like to help my students reach their education goals and help their dreams come true. When a student comes back to visit after transferring to their dream university, their beautiful smiling face is worth more than any words.
For the online class student, I remember their voice by talking with them and listening to their speaking homework online. One student came to my office who took online Chinese121, 122 and 123 classes in one year. He knocked on my door door and said: "ni hao, lao shi – hello teacher". I said: "ni hao, Cody" without turning my face to him. I recognized his voice right way. He was so happy that I recognized his voice. He said that he just wanted to stop by to say "thank you" after taking one year of class. His visit made me really happy!
So, here is something else about me. I like food and I also like clothing. I am a gourmet, and I love all delicacy food. I like costume design, and I used to design my own clothing. I have traveled a lot of places in the past 20 years, and have met many people and made good friends during my travel.
Now, I really like the Seattle area very much. I like to go to green forests to take a walk and to look for the blue sky through the gaps in the tops of the trees. If I have my students there, I will teach them how to say all the things around the forest in Chinese. Would you be in the class?