Featured News in Men's Golf: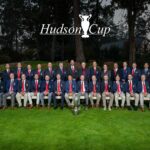 Current Bellevue golfer Dalton Dean was selected to the Hudson Cup amateur team and defeated former Bellevue golfer, Matt Epstein, in a battle between Bulldog golfers. Dean, the amateur, won 1-up over Epstein, a BC alum who helped the Bulldogs win the NWAC Championship back ...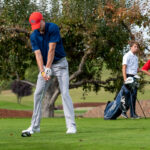 Bellevue College sophomore Dalton Dean fired a one-over par 73 today to win medalist honors and led Bellevue to the team title at the Columbia Basin College Invitational held at Canyon Lakes GC and Meadow Springs CC in the Tri-Cities. Dean went low on day ...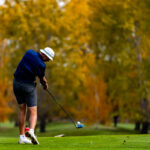 Bellevue College men's golf got back to winning ways by taking the Highline Shootout today by 16 strokes over SW Oregon. Bellevue's Dalton Dean was on fire shooting a five under round of 67 today on day two at Salish Cliffs GC. Dean started off ...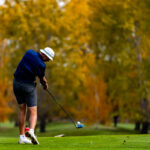 Bellevue College men's golf put up a valiant fight but lost to defending NWAC Champion North Idaho by two strokes today at the Skagit Valley League Match held at Avalon GC in Burlington. A sour note for the Bulldogs, since last May, North Idaho topped ...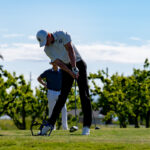 Bellevue College golf finished second today at the NWAC Championships in Yakima. The Bulldogs finished at 40-over par, 14 strokes shy of champion North Idaho. The two schools, who have battled all year, found North Idaho getting their way when it mattered the most after ...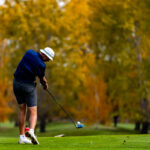 Bellevue College men's golf won the SW Oregon Invitational at Bandon Crossings GC yesterday, completing the sweep of all matches this season going undefeated. Bellevue won yesterday by 16 strokes, shooting identical scores of 297 during the two rounds. Although the 'dogs could not take ...
More ..
Last Updated October 27, 2022