Featured News in Men's Golf:
Bellevue College men's golf finished in fifth place at the Highline Invite held at Indian Summer CC in Olympia. The Bulldogs finished at 85 over par, 66 strokes behind champion University of Fraser Valley of Canada. BC was led by Jayden Quitlong who shot rounds ...
Bellevue College men's golf opened the 2023-24 season at the Grays Harbor-PLU Invite held at the Home Course in DuPont, WA. Bellevue did not have enough players to field a team score, but were led by Matthew Davidson who shot rounds of 78-73 to finish ...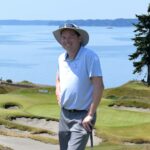 Brian Pan has been named the Head Coach of the Men's & Women's Golf programs at Bellevue College. Pan joins the Bulldogs after coaching at Lynnwood High School, where he led the boys' golf team to their lowest team score in over five seasons. Prior to ...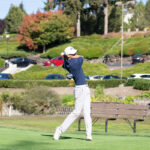 Bellevue College men's golf took third place at the NWAC Championships held at Apple Tree GC in Yakima. The Bulldogs shot a team score of 34-over-par, 21 strokes behind champion North Idaho. Dalton Dean led Bellevue with a three-over 75 today to finish 4-up for ...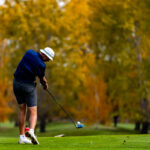 Bellevue College men's golf got their game into top-notch form for next week's NWAC Championships with an impressive win over NWAC schools and University of Fraser Valley, a four-year university golf program at the SW Oregon Invite held at Bandon Dunes GC. The Bulldogs made ...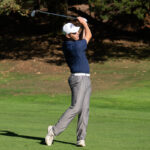 Bellevue College men's golf placed three golfers in the top ten at the NWAC League Match hosted by North Idaho College. The Bulldogs could not field a team score due to low numbers but fared well in the individual portion. Dalton Dean shot a two-over ...
More ..
Last Updated October 27, 2022