Home
Bellevue College Continues Online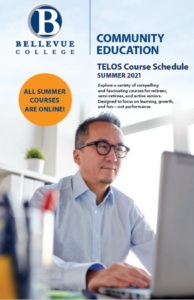 For Bellevue College's official statement and FAQs regarding operations during the COVID-19 outbreak, please check the updates at Emergency Planning Underway for Novel Coronavirus COVID-19.
Students and Instructors: Check out our eResources page for information on remote instruction options.
For professional training courses and certificate programs in technology, business, and healthcare go to Tombolo Institute at Bellevue College.