Each quarter, the counseling faculty teach Human Development courses. These courses range from 2-3 units (credits) and are offered in a various of formats: online or in-person weekend.
We offer a variety of classes including:

HD 101 – Healthy Self-Esteem
HD 110 – Stress Management
HD 120 – Learning Strategies for Student Success
HD 125 – Motivation and Empowerment
HD 131 – Understanding Personal Relationships
HD 140 – U.S. Race Relations
HD 157 – Assertive Communication
HD 173 – Career Exploration
If you are interested in taking a Human Development course, please check out the BC course schedule.
---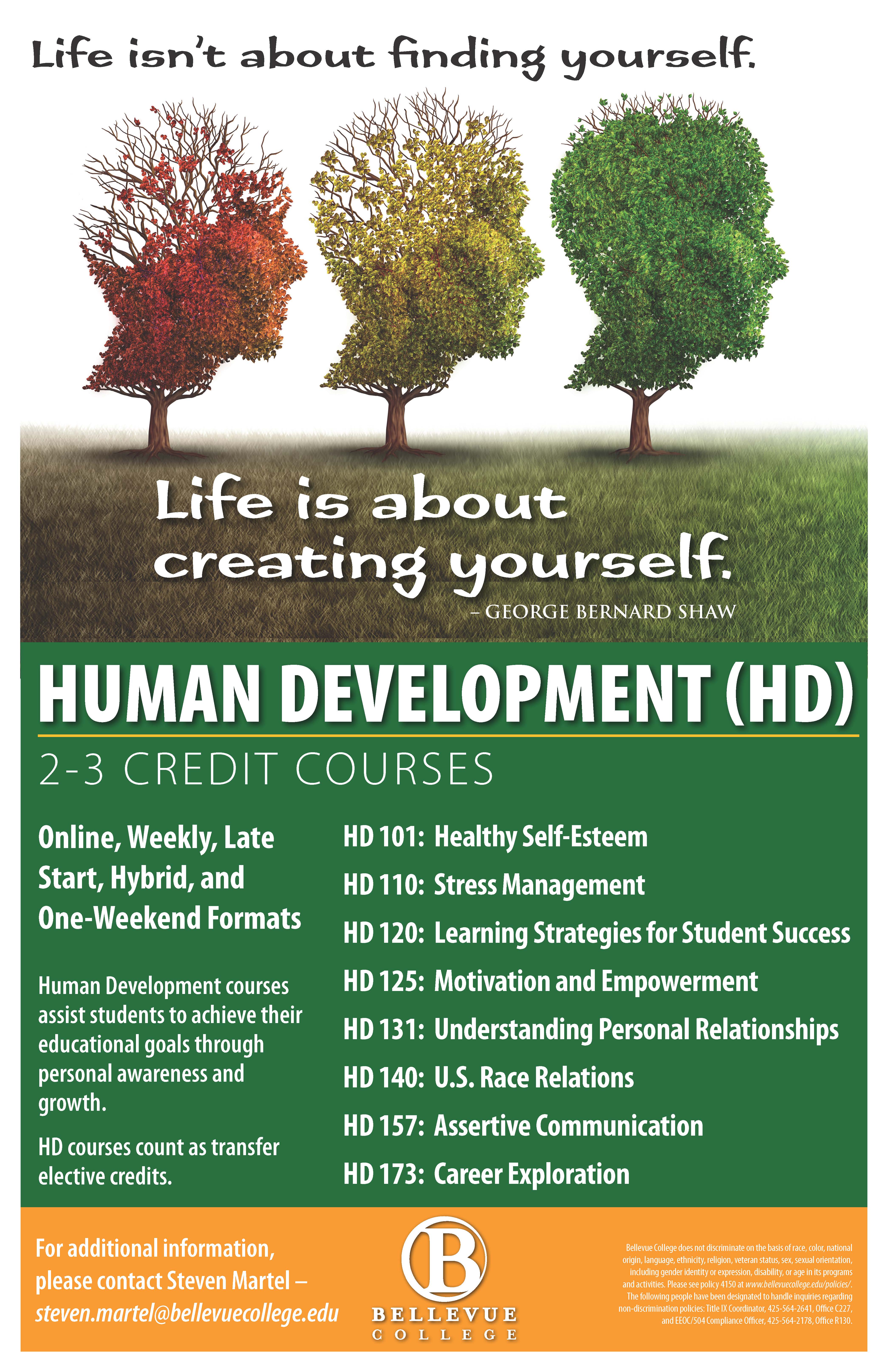 HD 199 Individual Studies in Human Development (HD) covers directed readings, special projects, and independent study by an individual student. Prior to pursuing a HD Independent Study, check the Bellevue College Class Schedule for a full listing of HD courses. Most HD classes are 2-3 units (credits) and are offered in a variety of formats: […]
Last Updated January 14, 2022