In the 4th year at OLS, students participate in a 200-hour internship with a local business. All our internships are specific to each student and their career pathway. Throughout winter and spring quarters, look for our Internship Stories on our website and social media pages.
---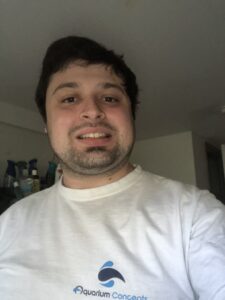 Intern: Ryan
Place of Internship: Aquarium Concepts
Internship Duties: Aquarist Intern – Cleaned residential and business aquariums, aided with maintenance of tanks, and visited clients every two weeks.
Career Pathway: Customer Service Representative within Pet and Veterinary field.
"My favorite part of my internship was getting to learn about all the different fish species and coral species that can live in tanks and the scenery of the different clients houses or businesses that I got to see as well."

Ryan
---
About Aquarium Concepts:
Aquarium Concepts has been creating and maintaining beautiful and unique aquarium displays since 1990. With an
emphasis on overall fish health and natural beauty we feel that our aquariums are the finest in the Pacific Northwest. Backed by an industry leading fish guarantee we provide aquarium services and maintenance to commercial as well as residential customers throughout the Puget Sound region.
---
To learn more about OLS Internships, visit our Internship and Employment page. Contact us for more information on
becoming an Internship Business Partner. Join us at an upcoming Information Session to learn more about our associate degree program.
Last Updated June 8, 2021