In the fourth year at OLS, students participate in a 200-hour internship with a local business. All our internships are specific to each student and their career pathway. Throughout winter and spring quarters, look for our Internship Stories on our website and social media pages.
---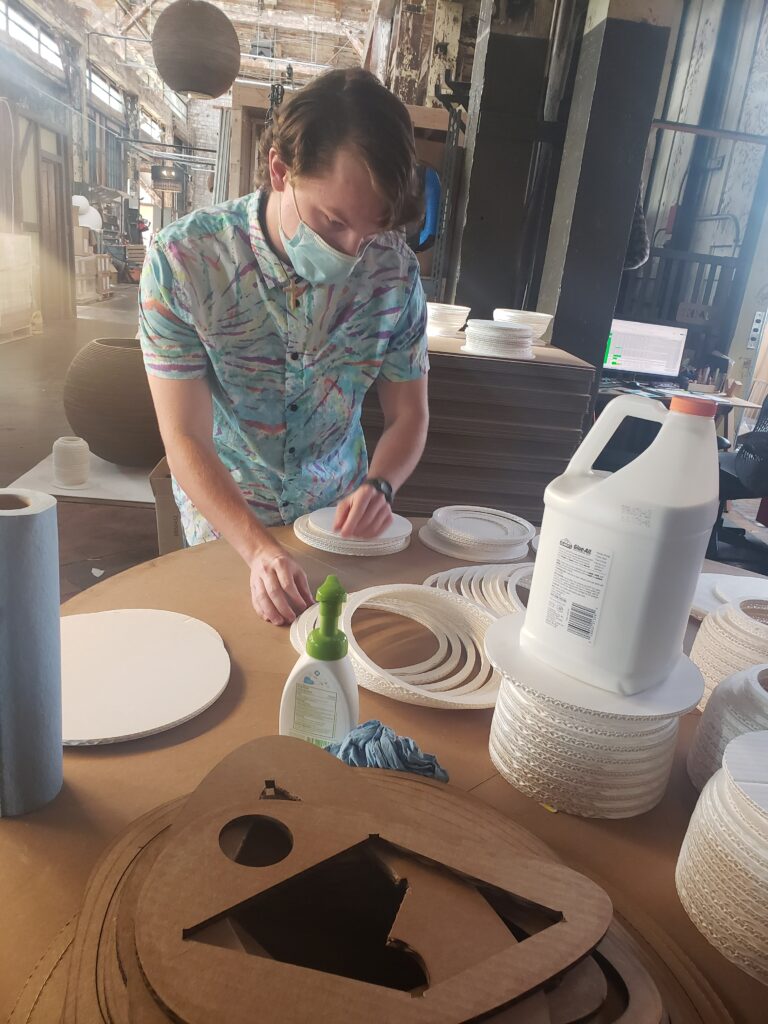 Intern: Drew
Place of Internship: Graypants
Internship Duties: Production Intern – Assembled light fixtures, prepared wiring packets, packaged custom-made fixtures, and daily cleaning of workspace.
Career Pathway: Disney art, animation, photography
"My favorite part of this internship was stacking up carves and glue around the edges making it centered."

Drew
---
About Graypants:
Graypants is a team of problem solvers. Anchored in Seattle and Amsterdam, Graypants' bold creativity leads to diverse designs in products, architecture, and other beautiful objects around the world. Their work expands globally with collaborations and custom designs for leading companies worldwide.
---
Occupational & Life Skills (OLS) is an associate degree program for adults with learning disabilities. In our uniquely
supportive skills-based program, students apply academic knowledge through community activities, service learning, and social experiences. Students identify a career pathway, gain marketable, workplace-ready competencies, develop better interpersonal skills, and complete an internship in alignment with their career goals.
To learn more about OLS Internships, visit our Internship and Employment page. Contact us for more information on
becoming an Internship Business Partner. Join us at an upcoming Information Session to learn more about our associate degree program.
Last Updated December 7, 2021