The BC Fitness Center is a 7,000 sq. ft. full service, state-of-the-art exercise lab. This space is home to HPE instructional courses, BC Athletics and the BC community at large.
How can I use the Fitness Center?
Take a PE Life Fitness Course (Instructional hours scheduled between 8:30 AM – 2:30 PM)
Sign up for Open Access! You'll need to purchase a Quarterly Open Access Intramural Fitness sticker, and will then be able to visit the Fitness Center during Open Access hours. Cost $30.50 per quarter.
Fitness Center hours are available to students, staff and faculty when PE Lab classes are not in session.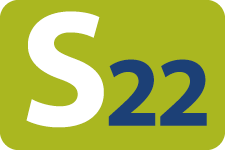 Are there Locker Rooms/Towels? There are full size and single occupancy locker rooms. Shower and hand towels are provided. See full details in the Canvas Open Access Course and Orientation once you've signed up.
Spring Quarter Open Access Hours:
Monday – Friday 2:30 – 7 PM
Saturday 11 AM – 2 PM
Spring Quarter closures: May 29 and June 19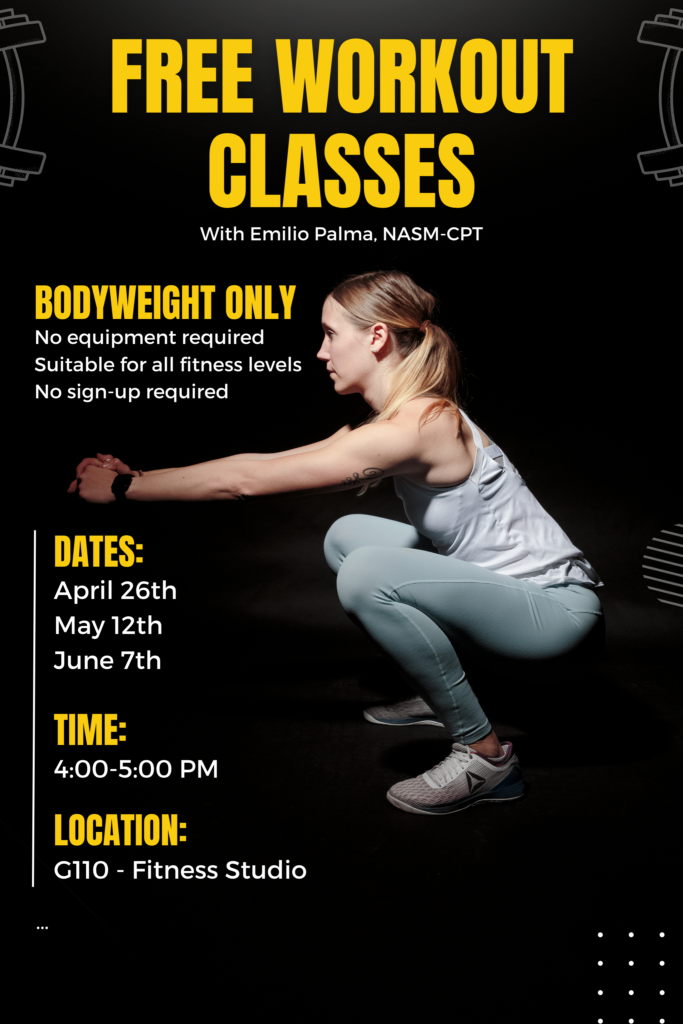 Guided Bodyweight Fitness — April 26, May 17, June 7, 4 – 5 PM
Looking for a fun and challenging workout that doesn't require equipment? Join our beginner-friendly bodyweight workout class! Designed to help you build strength and endurance using just your own bodyweight and some open space. Whether you're new to exercise or looking to switch up your routine, our experienced instructor will guide you through a variety of exercises that are suitable for all fitness levels.
No sign-up required! Show up in your favorite comfortable workout clothes and bring a water bottle to stay hydrated.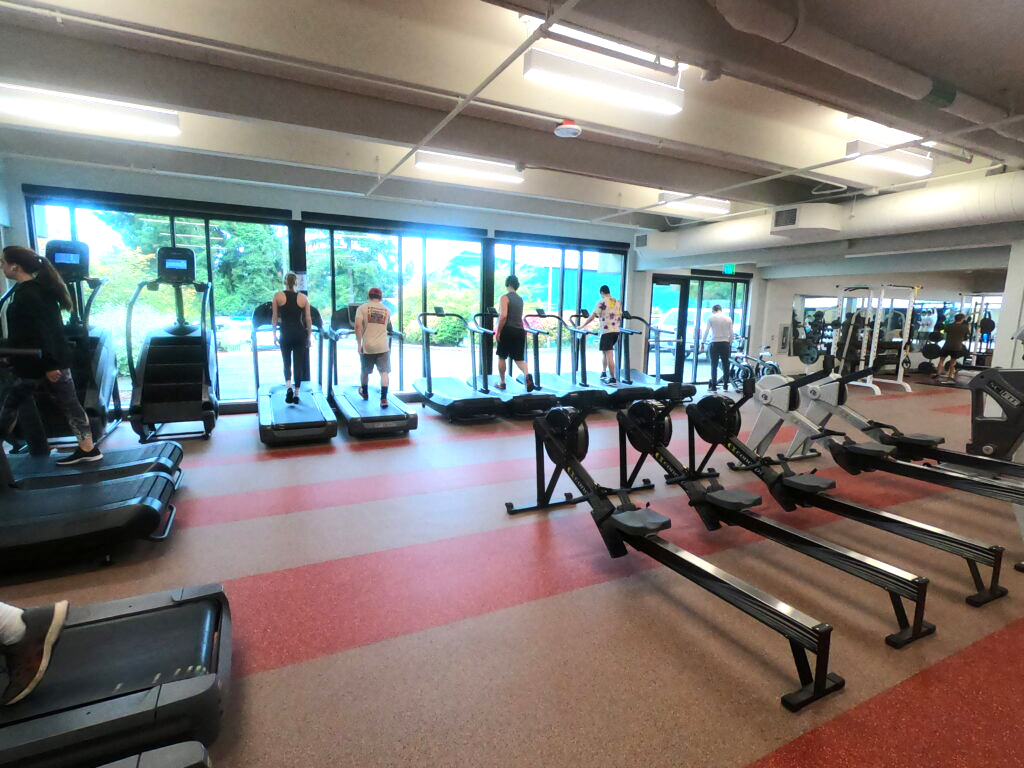 Fitness Center Cardio space with Air Runners, Treadmills, Ellipticals, Rowing Ergometers, Stationary Bikes, Stair Mills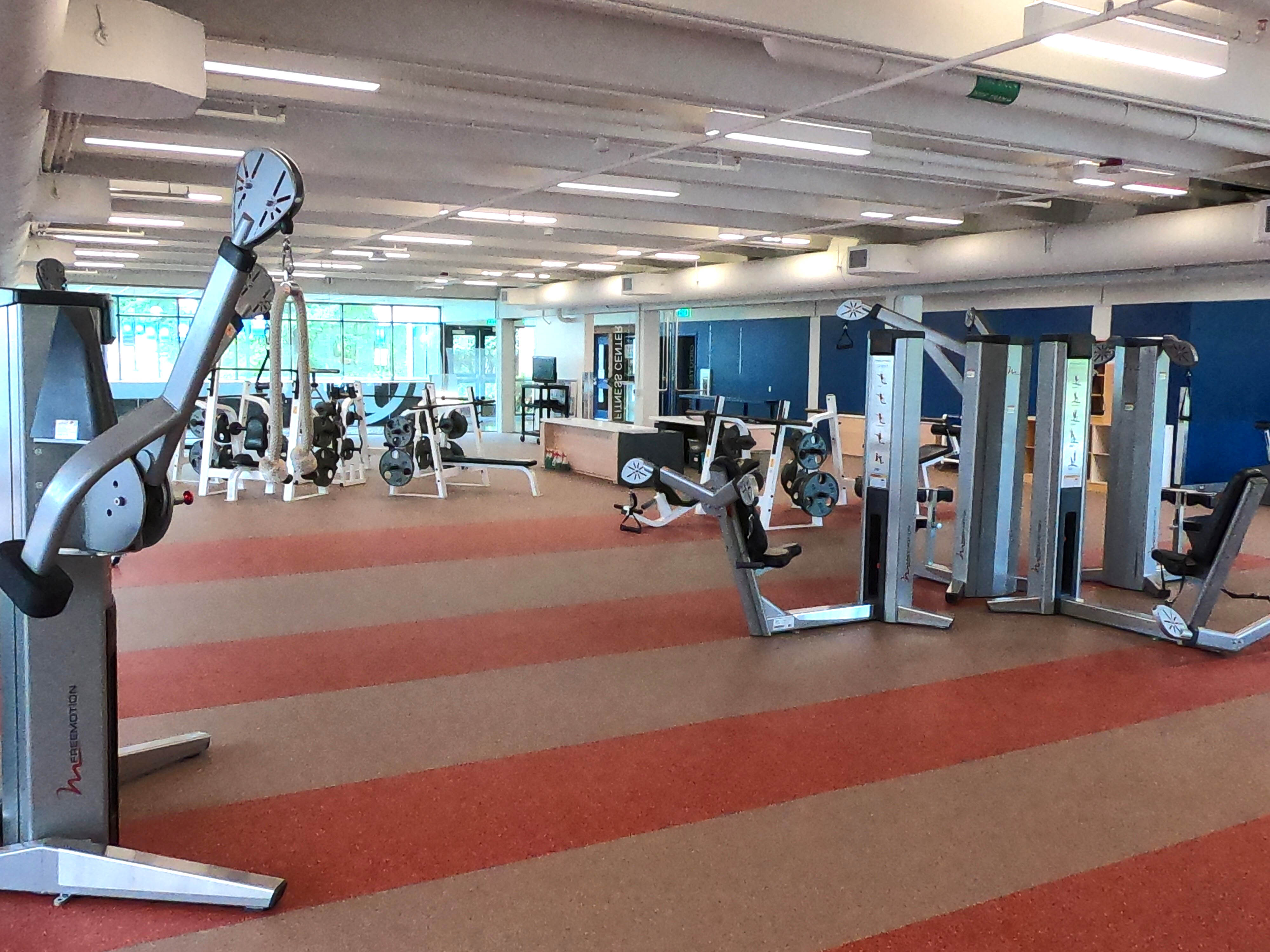 Weight machines, benches, and Queenax functional training space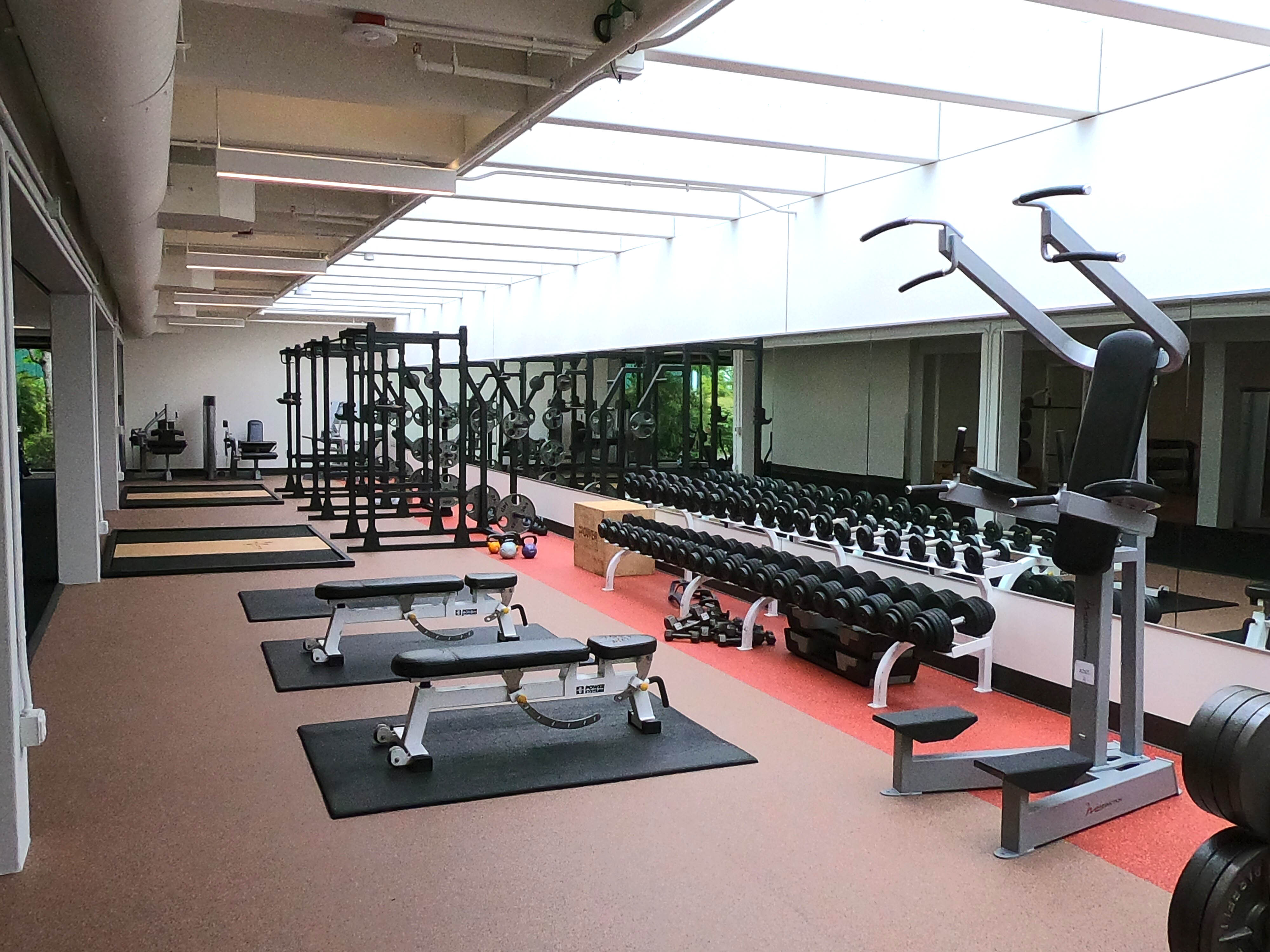 Free Weights, Squat Racks, Olympic Platforms, and Benches
Personal Fitness Trainer Certificate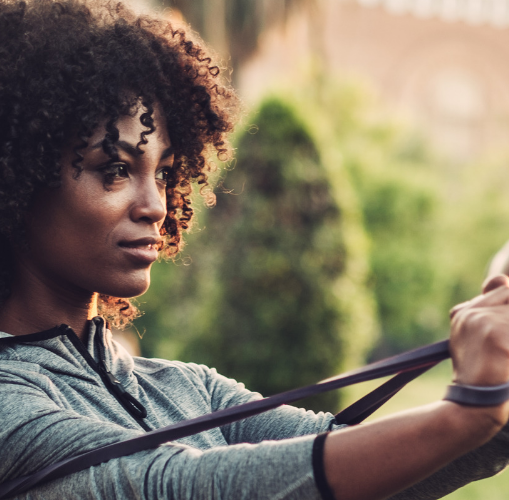 If you are passionate about personal fitness and have a desire to help others, you may want to explore the Personal Fitness Trainer (PFT) certificate. Talk with a trainer and learn more about how you can get involved in the PFT program yourself. Learn more by visiting the Personal Fitness Trainer page or reaching out to our staff! 
Faculty and Staff Wellness
Staff and faculty have many opportunities to access the Fitness Center, wellness activities, and staff only classes. Check out the Faculty and Staff Wellness Sharepoint site for additional resources.
Last Updated May 10, 2023