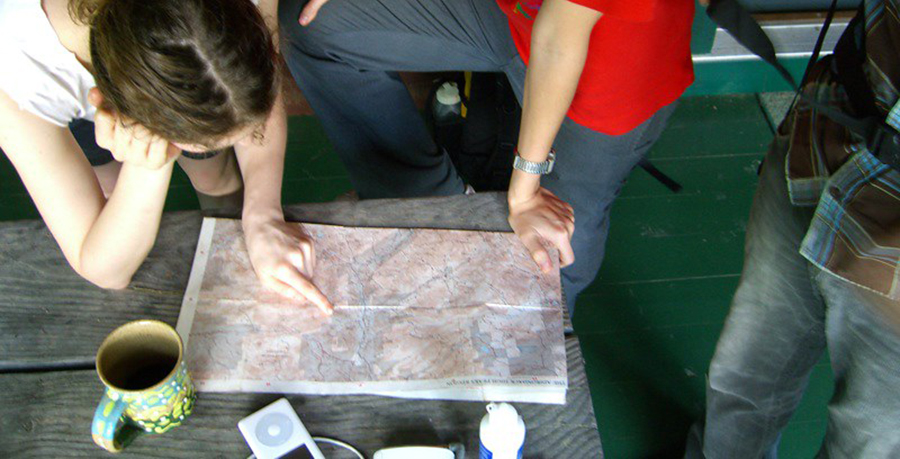 Interested in going on your own outdoor adventures but don't know where to start? Follow these pre-trip-planning steps and be more prepared in no time!
Step 1 – Before You Go
Determine your goals and objectives! What, why, and with whom?
Take the time to research and plan. Download the FREEDOM Journal [PDF]
Learn about and respect the rules and regulations of Public Lands and Wilderness Areas. Visit Leave No Trace
Take a class. Back country travel requires a certain level of expertise and knowledge. PE 115 and PE 116 give you the tools and knowledge to get started hiking — rain, shine or snow!
Step 2 – Research Your Trip
Step 3 – Pack for Success
No need for a large shopping trip; many of these items can be found at thrift stores, around your own home or borrowed from friends and family. We also rent gear: backpacks, sleeping bags, sleeping pads, tents, snowshoes and bear canisters.
Plan out with all of your items in plain view, then decide what you REALLY need. If you don't think you're going to use it, leave it at home.
Read more on Fix.com's How to pack for your first backpacking trip about steps for getting you packed up and adjusted.
Looking for expert advice?
Drop by weekly Office Hours!
Last Updated May 9, 2023